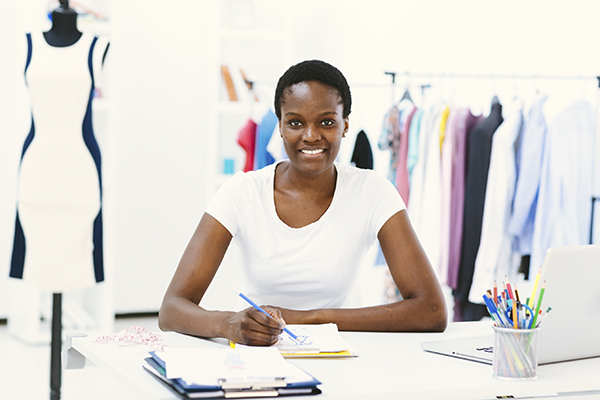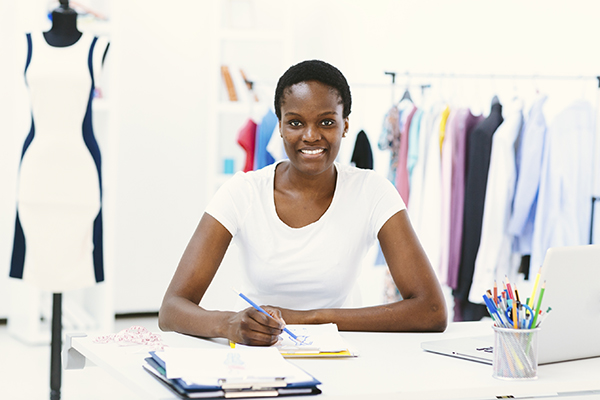 The fashion industry is ever-changing, so it's important to keep a pulse on current trends and employment opportunities. Over the past decade, the spike in e-commerce has elevated the global apparel business to a new level. When markets evolve and grow rapidly, you can count on employment trends to change as well. For the innovators and creators behind the design aspect of this industry, it's key to be prepared and informed during your job search.
Whether seeking your first role or a new opportunity, here are some tips for applying and interviewing to fashion design roles:
1. Always have an updated portfolio that reflects your skills and experience.
Every design job will require a portfolio to demonstrate your aesthetic and accomplishments. Whether in apparel, accessories, print/textiles, etc, the core elements of your portfolio should reflect your hand sketching ability, inspiration boards and flat sketches created in Photoshop/Illustrator. Lastly, make sure the presentation of your materials is well put together and organized.
2. Showcase your point of view!
While adaptability is a good trait to have, hiring managers (VP and Directors of Design) are looking for talent that has a clear point of view and aesthetic. This can range per collection throughout the candidate's experience, but hiring managers are seeking someone that understands a specific type of customer or trend, and can build upon that. Use trend research along with your inner voice to demonstrate what you see happening in the market and how that translates for you creatively.
3. Research the brands/collections before you interview.
In addition to being highly creative, it's a designer's job to understand their customer and create a collection geared toward their tastes and lifestyle. It's important to find that balance between thinking outside of the box and thinking strategically. If the brands you're targeting for employment are sophisticated Ready-to-Wear brands, have examples of your design capability of that category even if it's not for a previous employer. Brands want to see that you've taken the initiative to understand their business, ideas, and customers, so showing relevant examples of your aesthetic is essential. Areas to keep in mind are the category, color palette, fabrics, stitching, prints, fit, activities and how they translate to that customer. Fashion is a way for people to express themselves so they're looking for garments that connect to their lifestyles.
4. Keep up with technology and how it effects trends.
Every specialty area of design in fashion has it's own unique programs and techniques for design. If you're a sweater or knits designer, stay abreast of the technological changes to gauging machines and stitching styles. If you're a print designer, keep up with updates to computer-aided design programs and color trends. Whatever your specialty is, know what's happening from not only a creative standpoint but the technological changes that help create the finished piece.
5. Be able to clearly communicate your ideas and process.
Working in Fashion Design requires a highly collaborative process. Depending on the type of company you work for, you'll work with a variety of cross-functional teams ranging from Merchandising to Showroom Sales to Production, and more. One thing that will never go out of style in the industry is being able to clearly and effectively communicate your message. Whether in the interview process or in your hands on experience, you'll need to be able to make decisions both reactively and proactively, while communicating to a diverse group of business partners.
Looking for your next opportunity? Check out the Adecco Creative & Marketing job board for updates and opportunities.
About the Author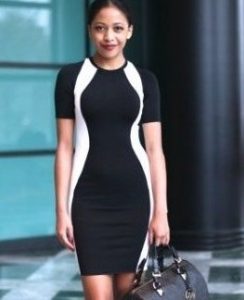 Cassandra Hunter is a highly adaptable and dynamic creative with a focus in fashion, film, and writing. Cassandra is a Senior Specialty Recruiter for Adecco's Creative & Marketing team and has placed top talent in a variety of creative skill sets in the fashion industry. Cassandra is also the founder and fashion blogger behind We The Fashionati (wethefashionati.wordpress.com) and independent actress.