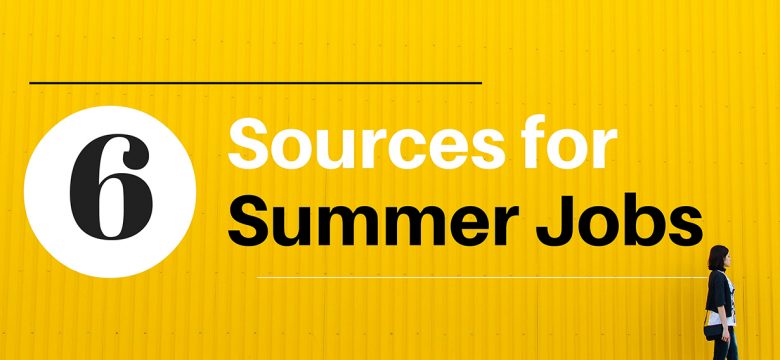 1. Join the Share Economy
If you are in the process of applying for a traditional job or want to pick up extra cash without answering to another employer, then we'd like to welcome you to the share economy. What is that? It's the ability to rent your resources to others for a fee. Technology has made it easier for thousands of people across the United States to make money quickly. If you need an example, picture Airbnb and Lyft. There are others too, Lifehack has come up with a pretty interesting list. Try 'em out.
2. Explore the Great Outdoors
The summer is a great time to get away with the family. The kids are out of school and everyone is ready for a vacation. That's exactly why ranches, parks, museums, marinas and resorts need your help during the summer. If you are the kind of job seeker who wants to try something new, exploring the great outdoors could be just the thing. Take a look at these listings to see if we can help you find a new adventure near you.
3. Consider Hospitality
Summer is a busy time for leisure and hospitality. Hotels and resorts are a great way to find a summer job. If you are looking to make some extra cash, the hospitality industry has open positions from food runner to front desk clerk. You can even pick up jobs like this overseas, if you want to supplement your own summer travel expenses. Adecco can help connect you to hospitality positions all across the United States.
4. Phone a friend
Tapping into your network is a great way to find employment, part-time or otherwise. While spending time with friends, family and acquaintances mention your interest in a picking up a summer job. You never know what opportunities those conversations could uncover. If you don't have a strong support system, make new friends (or future co-workers) at networking events. Look into apps like Eventbrite to find networking (and other) events near you.
5. Become an Entrepreneur
The share economy is great for those with an entrepreneurial spirit but starting your own business can be even greater. Sometimes we have an incredible skill that other people would be happy to pay us for. If you bake a mean pie, consider selling them to friends or at your local farmer's market. Do you have one (or ten) too many items in your closet? Let E-bay be your friend. Are you a yogi? Maybe you can teach a couple of classes in the park. Think about it, and see if you can put your talents to work for you.
6. Talk to a Recruiter
One of the simplest ways to find a summer job it to enlist the help of a professional. A recruiter is someone who employers pay to help find the perfect person for their open positions. Good news for jobseekers who can access this service for free. They are connected, especially when it comes to seasonal and temp work. Talk to one today and let them help you find the perfect summer job.
Working a temp job during the summer can be extremely rewarding. Find out why!