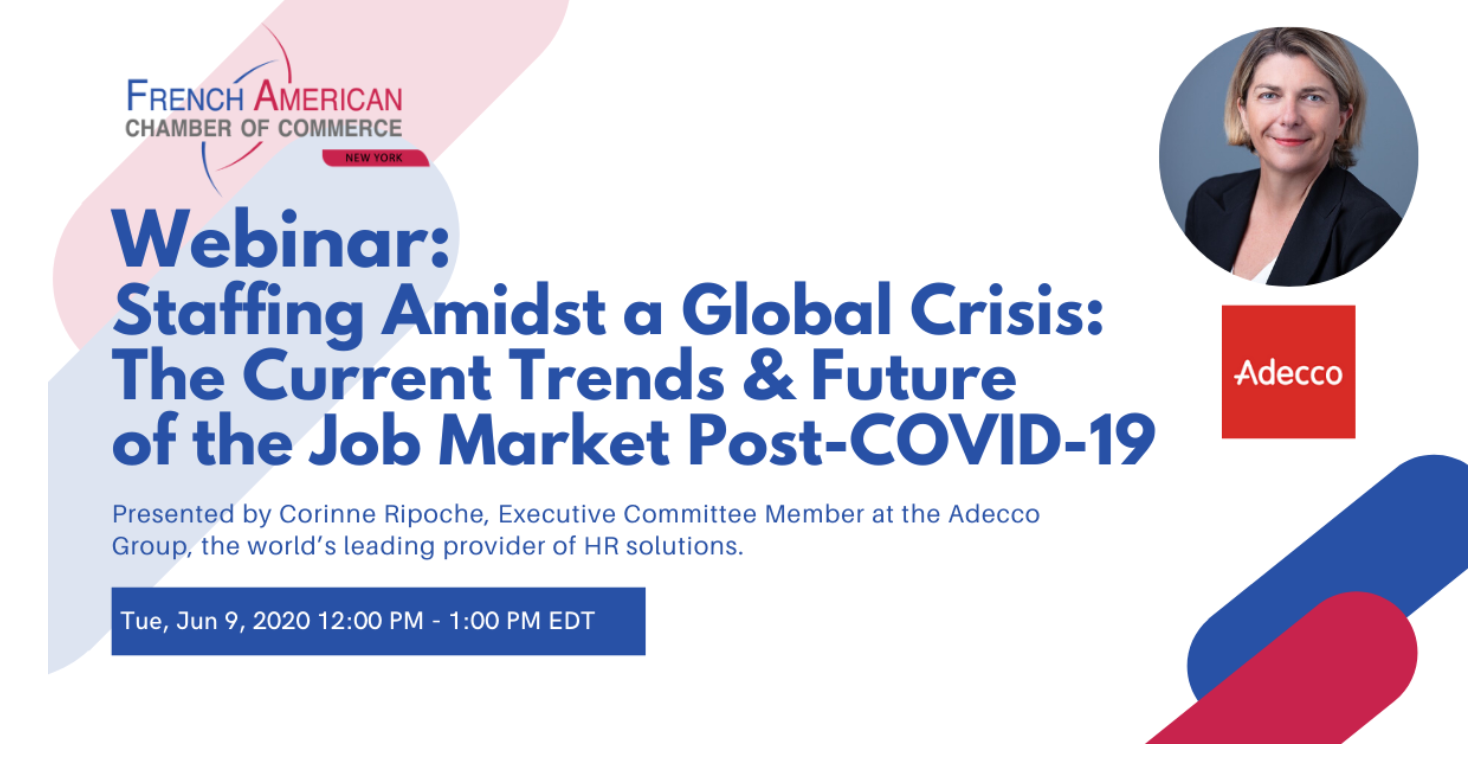 Recently, Corinne Ripoche, the new CEO of Adecco in the U.S., Canada, and Latin America and a member of the Adecco Group's Executive Committee, presented a webinar on behalf of the French American Chamber of Commerce in New York. The webinar, "Staffing Amidst a Global Crisis: The Current Trends & Future of the Job Market Post-COVID-19," is full of fresh insights and actionable information.
She provides a global overview of the situation—what the landscape looks like today and what it will look like in the near future. Specifically, she breaks down the changing job candidate journey and discusses how employers can continue to acquire talent in today's new normal.
That's enough from us; we'll let Corinne do the rest of the talking! Enjoy the video.