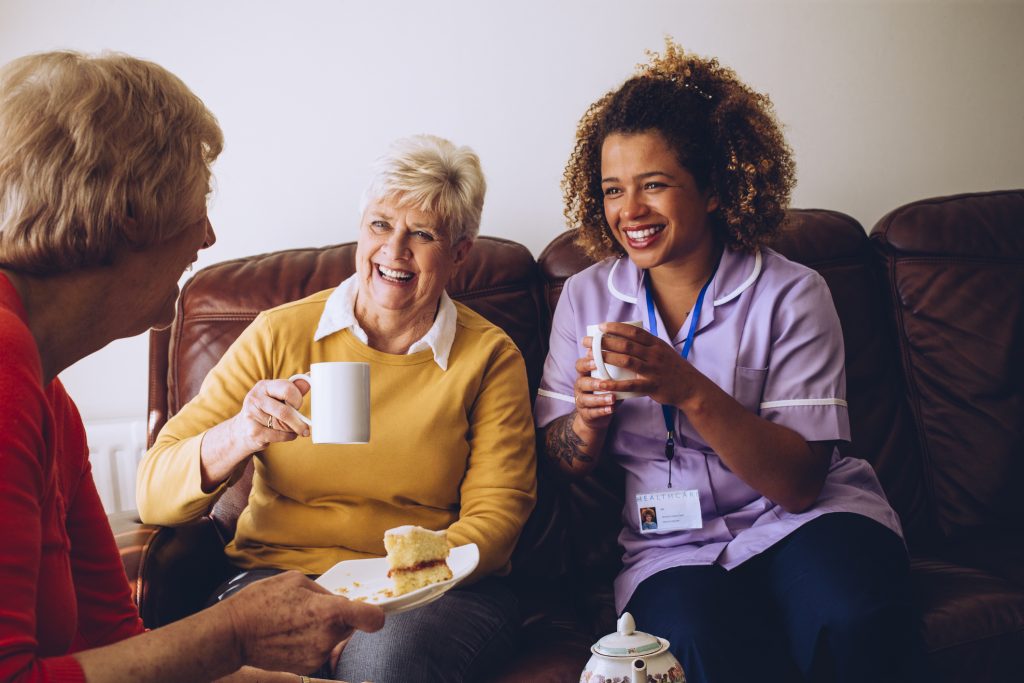 From 1946 to 1964, more than 76 million babies were born in the United States, earning the generation the 'Baby Boomers' label. Fast forward to today and there are 75 million people in this generation still alive.
Thanks to advancements in healthcare technologies and education, many people from this group are still extremely healthy and living much longer lives than the generations that came before them. So, how is the healthcare world accommodating this large number of aging individuals?
In this post we'll take a closer look at the past, present and future to answer that question.
The Past: Nursing Homes
In the past, aging adults that needed medical care and/or supervision typically had two options: a nursing home facility or living with family. While these two options still exist today, there have been radical changes and additional living facilities that now accompany them. With nursing homes specifically, the previous mentality was to run these establishments around the military model of efficiency: narrow hallways, shared restrooms and daily schedules.
As World War II ended and the 1970's ushered in a new sense of freedom and choice, skilled nursing facilities began to experience a shift as well. Private bathrooms were introduced for safety and infection control, relaxed schedules created a more freeing experience for residents and the buildings themselves were designed to offer a more home-like setting through decor and structure.
The Present: Dawn of the Assisted Living
While many advancements in skilled nursing facilities brought about positive changes, one issue still remained: space and choice. As the first group of baby boomers began to age, many nursing homes found it challenging to meet the spacing needs, as well as the higher luxury that many of these individuals desired.
In 1981, a woman named Brown Wilson opened what was known as the first assisted living facility in the United States. At first, this 'new' model was heavily scrutinized. While nothing was done illegally, even something as small as allowing residents to have locks on their doors was unheard of at that time. However, by 1986 this model had added in 24-hour staffing and offered residents a much wider variety of activities and healthcare than the traditional nursing home setting.
Today, assisted living homes and communities have expanded even more. Many people consider this option the best of both worlds. Individuals can live their lives how they choose and remain private, yet still have access to daily healthcare.
The Future for Baby Boomers
Due to the dawn of the assisted living facility, many traditional nursing homes have stepped up their quality, care and resources in order to meet the growing demand. However, baby boomers are increasingly moving away from this traditional option.
One growing trend that we can expect to see more of in the future is in the area of home health. While skilled nursing facilities and assisted living communities offer great options, many baby boomers still feel like nothing beats the comfort of their own homes. With more medical professionals opting for careers in home health due to flexibility, this will be another way that the medical community can meet the needs of this large generation.
Although we do not know for sure what the future holds for these baby boomers, one thing is certain, this generation isn't slowing down anytime soon!
Looking for a job in the Medical field? Job seekers have unlimited access to our online job search tool to locate job opportunities that best meet their needs. Click here and discover the number of medical and science job opportunities in your area.