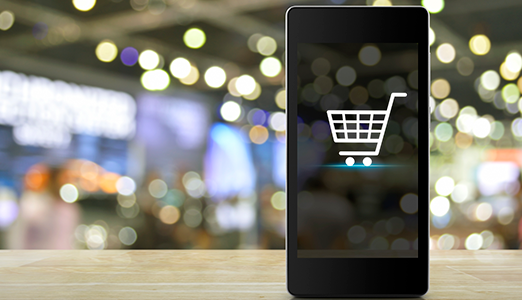 Earlier this month, the Bureau of Labor Statistics released the national unemployment numbers for September. The data was probably the most surprising it's been so far this year. Here's what you need to know.
1. The unemployment rate fell, but so did job growth.
The unemployment rate declined in September, but so did job growth. In fact, the US lost jobs in September, putting job growth in the negatives for the first time since 2010 (at -33,000.) How is that possible?
It has to do with the way the Bureau of Labor Statistics collects employment information – their samples only reflect one week of every month, and due to Hurricane Harvey and Irma, it's possible they collected their information while people were off work due to the storms. It especially makes sense when you look at industries that have employees on hourly salaries/that collect payroll, like food services and drinking places (down -105,000 jobs,) and leisure and hospitality (down -111,000.)
2. Inflation is low – and so are wages.
What's more of a mystery about September's job report? According to CNN Money, it's the national inflation rate. Here's what that means:
As more people find work, and the unemployment rate goes down, paychecks and the prices for commodities usually go up.
Wages did grow to 2.9% in September – up from 2.5% in August, and the most they've increased in a single month this year.
However, we've historically seen wages in the 3 – 4% range when the economy is this healthy.
Experts have had a hard time explaining why wages and prices have been so slow to rise – just listen to a former Federal Reserve member's interview on CNBC on his uncertainty for the reasoning – but the concern comes in when inflation's sister, deflation, gets introduced to the economy. And here's what that means:
Deflation happens when customers don't want to pay more for goods because their wages haven't risen.
However, if companies can't raise prices for goods, they can't raise wages for their employees.
This creates a vicious cycle, which ultimately results in Americans not wanting to spend their money, which slows the economy, and could lead to everything from fewer job options – to actual job loss.
3. Holiday spending will be healthy… we think.
To avoid deflation, it appears organizations are beginning to pre-emptively raise workers' wages, as reflected in September's small – yet noteworthy – wage growth bump. Target told the New York Times in September that they are increasing hourly base pay this year anywhere from $1 – $11 depending on the state, and our own Senior Vice President, Amy Glaser, spoke to the Times about some of our partners who are raising wages as much as 20 to 40 percent during the peak holiday season and early next year.
So what's in store for holiday spending this year? According to a PwC recent study, holiday spending is expected to rise an average of 6% across the US this year. The survey revealed that despite retail jobs steadily decreasing this year (retail hiring has lost 107,000 jobs since January,) 90% of consumers will shop in store this holiday, with most combining the best of both in store and online shopping based on what they're buying and for whom.
The survey also revealed holiday habits by generational preferences. Boomers tend to treat themselves to dining and entertainment options more than any of the other age groups, while millennials rank travel high on their wish lists.
To learn more about September's employment situation – and how your organization could be affected – visit our latest Job Market Update, updated monthly by our experts to keep you your business in the know.