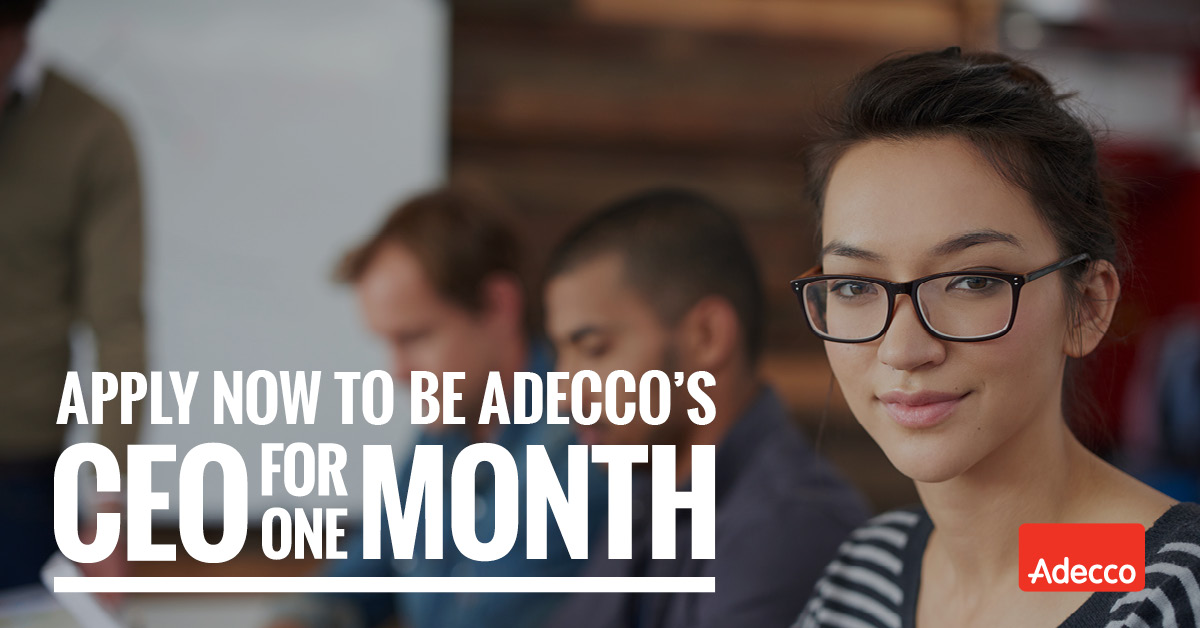 Adecco has been looking high and low and it turns out that finding the perfect summer internship is more difficult than deciphering the DaVinci Code. As part of our effort to fight youth unemployment, Adecco has started the CEO for One Month Internship Program. The CEO for One Month Internship program offers young professionals the opportunity to travel, work with top executives, complete challenging assignments and learn what it's like to run a multi-billion dollar organization. Last year more than 2,400 students threw their hat in the ring to be considered for the opportunity – a $10,000 paid internship.
Everyone applies here. Six finalists to meet at our corporate headquarters in Jacksonville, FL and participate in a series of challenges. Each finalist will have the opportunity to put their skills to the test in front of Adecco Group North America's leaders. The winner interns directly for Adecco Group North America's CEO, Bob Crouch. Not only will the winner travel across the nation, but the internship is paid and covers housing as well as meals. At the end of the internship, the U.S. CEO for One Month will be entered into the global selection process.
What You Need to Know about the CEO for One Month Internship
Who? You, applying to intern with our CEO.
What? Have you been reading?
When? Applications are due by April 15. The same day as your tax return. The U.S. Boot camp takes place May 23 – 25. If you win, the internship starts a week later on May 31st and ends on June 24th.
Why? To start your career off with a bird's eye view into the inner workings of a multi-billion dollar company.
What are you waiting for? Apply for the CEO for a Month Internship Program and start your career with CEO on your resume.