Can I be a CEO for One Month?
When I first learned about the CEO for One Month internship, I immediately told myself that I would not be a good fit. I've always been an introvert, so the thought of being in a head-to-head competition with some of the smartest people in the country literally made me want to vomit. I kept looking for other internships, but none of them seemed promising. I really wanted to find  an opportunity that could jump start my career, not just another gig where I go on Starbucks runs and deliver mail.
With a little help from my friends
While I was searching for something that would be a better "fit," I could not get the CEO One Month program out of my head. I knew my chances of actually being chosen were slim to none and I knew that IF I were chosen, I'd be completely out of my comfort zone. With encouragement from some great friends and my family, I decided to take the chance and apply anyway. I am so glad that I did!
I went, I saw, I conquered!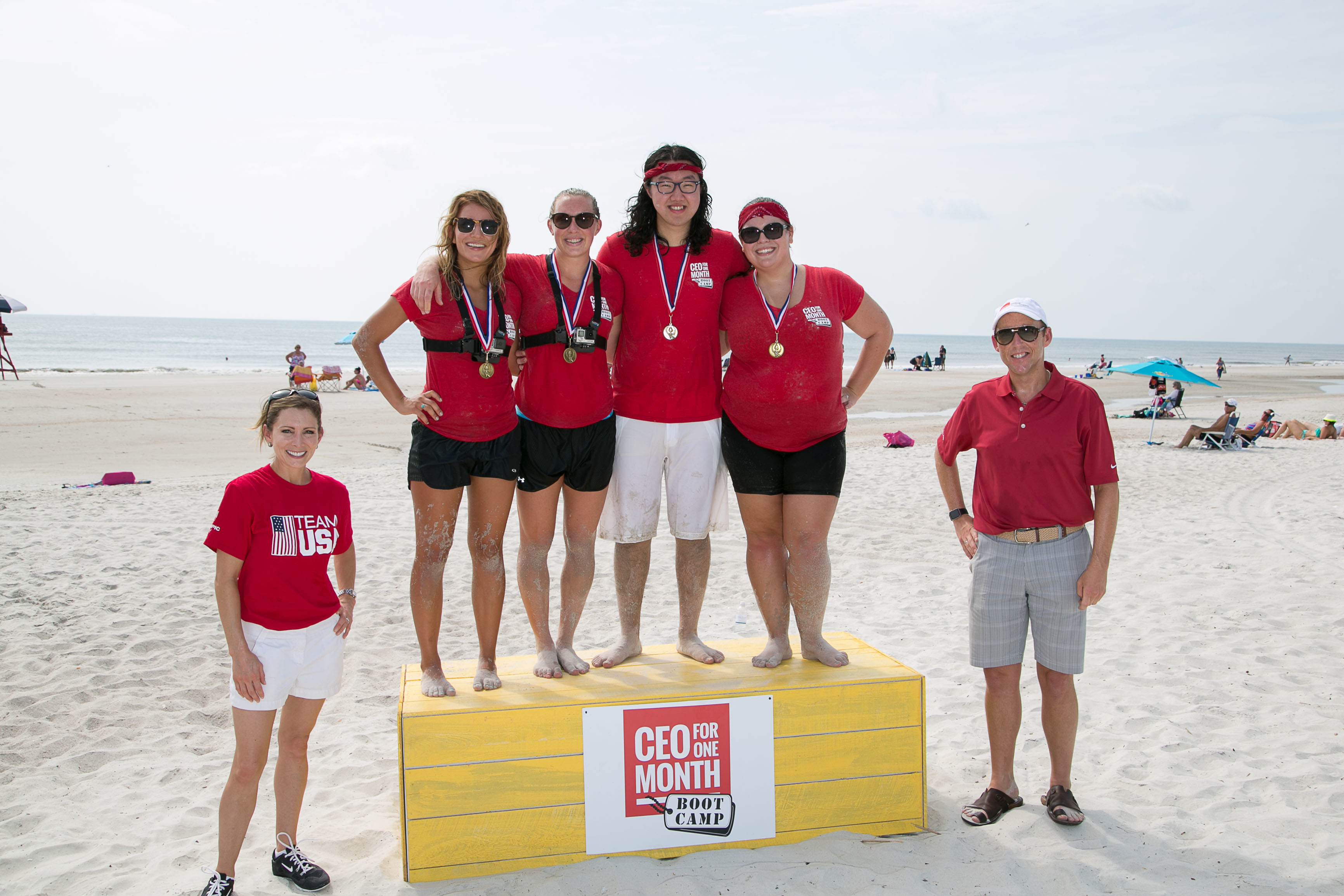 I ended up making it all the way to the boot camp, where I was indeed VERY uncomfortable…but in the best way possible. Competing in the CEO One Month boot camp made me grow as a professional and as a person. In just 5 days I conquered my fear of presenting in front of executives, mingling with strangers (seriously, I HATED to mingle before),  and yoga (don't ask). The CEO One Month boot camp gave me the confidence and experience I needed to start interviewing for "big girl" jobs and it helped me sharpen my communication, problem-solving and time management skills.  I brought those skills into my new position as a Marketing Projects Manager.
My advice to you…
I want to encourage anyone who thinks they're not outgoing enough, smart enough, or good enough to be a CEO, to go ahead and apply for CEO One Month anyway! You have nothing to lose and so much to possibly gain. If you're one of the 6 people who are lucky enough to spend an unforgettable week in Jacksonville, you'll be so glad you took a chance on yourself and got out of your comfort zone.