In 100 Days…
Athletes from countries around the world will meet in Rio. These talented men and women represent the best each country has to offer. The Olympic Games is an opportunity to unite the world and extend the arm of diplomacy. At this time we put aside politics and unite behind the virtues of humanity and athleticism.
Support Team USA
As we look forward to the Rio 2016 Olympic Games, Adecco is celebrating 10 years as a proud sponsor of the United States Olympic Committee (USOC) and a proud supporter of the Athlete Career and Education program. The USOC, Adecco and other partner companies provide career development and job placement services to U.S. Olympic and Paralympic hopefuls. The hard work, dedication, and sacrifice required to be the best in the world is something these athletes commit to everyday.
In honor of that commitment, Adecco will follow and feature their accomplishments until the end of the Olympic Games. With exactly 100 days until the Opening Ceremony of the Rio 2016 Olympic Games, how will you support Team USA?
Learn more about the Olympic Games
This is the first time South America has hosted the Olympic Games.
There will be 306 competitions in 42 different sports over 17 days
Many US Olympic and Paralympic hopefuls need flexible work to afford the costs associated with training, competing and supporting themselves
Live Your Passion is the slogan of the Rio Games.
A team of athlete refugees will compete for the first time under the Olympic flag with the Olympic Theme song as their anthem.
More than 70,000 volunteers will be participating to help make the event run smoothly
Wish them luck!
Adecco wishes all of Team USA the very best luck in preparing for Rio!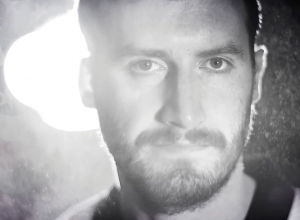 Tae Kwon Do Athlete Stephen Lambdin is headed to Rio! He has worked through the ACE program for years leading up to his qualifying win!