We kicked off day three of our SHRM 2013 coverage with gusto. Discussed in this article: Leadership strategies and power struggles and the Affordable Care Act (ACA)'s impact on businesses and employees. Remember to follow us on Twitter at @AdeccoUSA for real-time updates.
Read article
Get in synch with the most important lessons learned from SHRM 2013. We know that you are probably one busy HR Manager, and sometimes even events like SHRM can seem a world away. That's why we aim to provide you with daily […]
Read article
Day two of SHRM 2013 went off without a hitch, and we got up bright and early to learn from the brightest minds in HR. We want to take you on a recount of yesterday morning's events, keynotes and lessons' learned. The […]
Read article
Nearly 15,000 HR professionals and business leaders packed the Grand Ballroom at McCormick Place in Chicago for the official kickoff of SHRM 2013. Stay in Synch with SHRM13 with Adecco USA, updates straight from Chicago via @AdeccoUSA & #HRRocks
Read article
What is the biggest challenge you face as a small business? Answering that question now through June 16th, 2013 could win you a $10,000 grant in staffing services to build the team you need to grow your business, without growing your budget.
Read article
We wanted to end Nurses Week on a birthday wish to the woman that founded what we now as modern nursing Florence Nightingale National Nurses Week is celebrated annually from May 6, also known as National Nurses Day, through May 12, her birthday. […]
Read article
Join us as we celebrate our last nurse of the week for Nurses Week.
Read article
As 2014 approaches, thousands of lucrative temporary IT nursing job opportunities will be created across all nursing departments, including medical, surgical, intensive care, telemetry, oncology, maternity and pediatrics. If you want to cash in, start preparing today by achieving the proper certifications and training. The American Health Information Management Associations (AHIMA) website has detailed information on how to earn certifications in your field.
Read article
Frank Dana, RN Frank, a retired military nurse, began his Adecco Medical & Science career in 2005. Since then, he has managed flu clinics, led vaccination initiatives at hospitals and corporations, and served as a school nurse in several school districts. A […]
Read article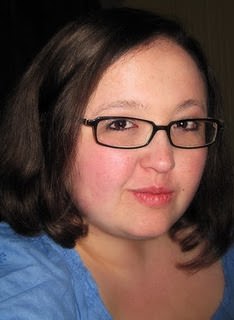 Author Bio: Brittney Wilson, RN, BSN, also known as The Nerdy Nurse, is a Clinical Informatics Specialist practicing in Georgia. In her day job, she gets to do what she loves everyday: combine technology and healthcare to improve patient outcomes. She can […]
Read article