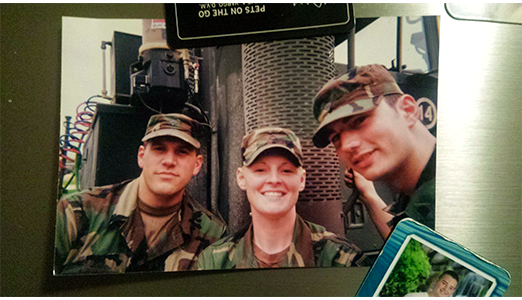 How incredible is it to have the intense experience of serving in the U.S. Army and Ohio Army National Guard and being able to use those experiences in the civilian workforce? I have had the luxury of serving in the military, working in one of the "closest to war" positions as a female. 
I worked on Patriot Missile systems in South Korea and learned how to deal with extremely stressful situations. At the tender age of 18 and living on foreign soil – I was scared out of my mind! I'll never forget the feelings I experienced when my commander told us to lock and load and wait for further instructions. WOW, was that a scary time! I worked on missile systems until I returned to the states and joined the National Guard. I re-classed and trained in transportation and as an intelligence analyst over the next several years of service. 
Throughout my 10 years of honorable service, I was provided many leadership opportunities that helped me see that I wanted to be a leader. Being a female in a male-dominant environment, I wanted to make sure I worked that much harder at being a soldier and more importantly, being seen as a leader. I was able to transition from active duty to the National Guard fairly easy, and took the opportunity to complete my Bachelor's Degree so I could be considered for higher level positions in my civilian work-life.
I have been able to take what I have learned from the military and apply it to everyday situations in my career. Trust me, I can deal with stress. I can deal with people. I can deal with deadlines and anything else thrown at me.
I have been able to work hard and move into my current role as a Regional Operations Manager with Adecco USA. This role uses a lot of the competencies I needed when I served in the military. I have to manage execution, communicate effectively, lead people, and motivate others. Amongst other skills, these are all invaluable assets I learned when I served and have been able to expand and grow since then. 
I am very thankful for the experience I was given and am extremely satisfied with how my military experience helped me transition to corporate life. I would not have changed a thing when I swore in to serve this great country. Now I can take that same intensity as a soldier and make a difference as a civilian leader. 
The Adecco Military Alliance is our commitment to meeting the employment needs of military spouses and veterans. We're featuring stories from our colleagues and associates who have been involved with the program throughout 2017. Read how important family, country and career is to our colleague and military spouse Rachelle Chapman.