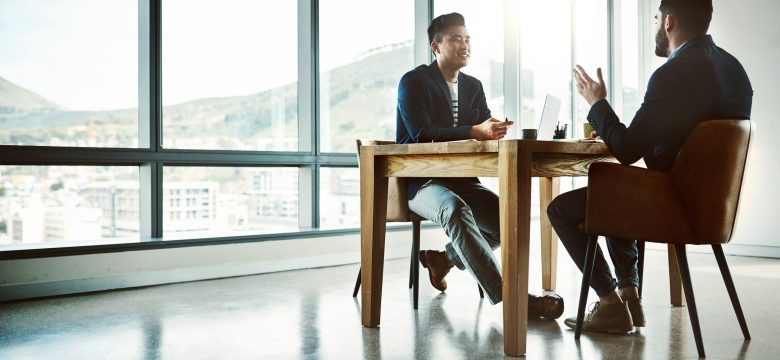 Addressing the skills gap in the labor market is a complex challenge that requires buy-in from several parties, including educational institutions such as high schools, universities and trade schools, job seekers themselves, and employers and businesses as well. Placing the burden of responsibility on educators alone isn't a sustainable solution, though it is true that these institutions require reform and adjustment, especially earlier on in the educational system. To see positive change more rapidly, businesses would be wise to undertake some of the responsibility in closing the skills gap.
Here are a few things that employers like you can start implementing to get job seekers up to speed in the short-term and contribute to closing the skills gap in the long-term.
Incorporate training and transparency into your hiring process
Many large companies like Best Buy, CVS Health and Walmart lead the way in training and development. Incorporating deep training programs into their hiring processes allows for a more diverse set of employees with varying backgrounds, yet they all possess a common understanding of the way the company works and how to best contribute. It also means that companies have a much broader pool of talent to work with; when the skills can be taught in an efficient manner, candidates need only be coachable, intelligent and talented as team players—soft skills that can be found within any academic or even socioeconomic background. Indeed, establishing a training program from scratch can be expensive, and many companies don't have the resources to do so in the short-term. For those companies, a good alternative is to work with a staffing agency or workforce solutions partner that provides additional training assistance to make hiring and onboarding easier, and ideally, leads to a more productive workforce.
Incorporate training in your hiring process.
Another solution to meet job candidates halfway is to provide as much transparency as possible in job descriptions. Usually, job descriptions are much more likely to find a "match" if they list out skills alongside equivalent training or other experiences that would also suffice. Many times, traditional job descriptions are vague and can rule out candidates who are actually qualified but possess an alternative skill that is equivalent to the posted requirements. When a certain job demands a highly specific skill set that can be attained over time, clarify the exact training or background needed and be open minded to candidates who accomplish this education through alternative mediums, such as online courses or other localized training programs. Again, this an excellent way to expand your talent pool in a labor market where the right talent is difficult to find.
Establish a culture of learning from within your company
Within organizations, employers should constantly strive to invest in their employees' learning and progression of skills to see a higher return on investment (and a more engaged, motivated team). It's up to you to empower management levels to close skill gaps for their own employees, not just for future candidates. Simply making an internal move often demands a new set of skills and a time frame for learning and adjustment. Set your employees up for success internally by ensuring that any horizontal or promotional opportunities come with a clear list of skill set requirements and the opportunity to obtain this type of training internally. In some cases, perhaps you could even set up a formal mentor-mentee relationship, in which a seasoned employee passes their expertise and knowledge to a green employee. Think of this as both a short- and long-term play. You and your employee realize an easier transition when they change roles, and it builds mutual loyalty which could lead to increased retention.
Consider the potential of your temp talent.
It's easy to view your contingent workforce as a stopgap—a group of workers there to help with high volume and seasonal demand. You appreciate the flexibility they provide, but do you consider the long-term, permanent value they could provide? Whether your average temporary worker is on assignment for four weeks or four months, and in a warehouse or an office, it would behoove you to pay close attention to their attendance, ability to learn, productivity impact and work ethic. Because when you identify people who excel across the board, you've basically identified a permanent job candidate. Even if you lack temp-to-perm opportunities now, you can add these individuals to your candidate database and perhaps connect with them in the future. And when you give temp workers, most of whom are seeking to exit the endless temporary job rotation, perm opportunities, they gain a newfound sense of motivation—motivation that urges them to enhance skills and make names for themselves. This way, you're increasing the talent of your own workforce and contributing to closing skills gaps in America's workforce.
Ultimately, businesses are one part of the solution when it comes to closing the skills gap. To benefit your business, and the workforce in general, you should consistently seek out new ways to clarify the hiring process, empower employees, and accommodate future employees through transparency and training opportunities. It's easier said than done, and must obviously be accomplished within your means, but the payoff is undeniable.
For more articles on managing your workforce, closing the skills gap, and a plethora of other relevant topics, visit our resource center.
This is an updated version of an original article written by Claire Topalian of Cove Group.