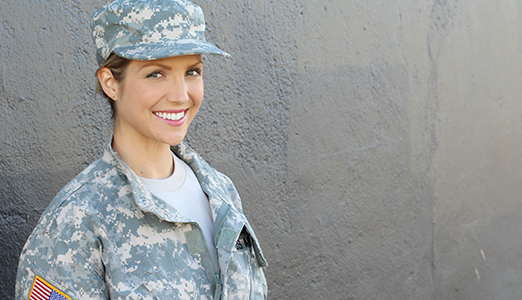 Making the transition from military service to civilian life can be exciting, but also challenging. Often, one of the biggest hurdles is the job search process and knowing how to effectively market your skills, experience and passion to employers.
This challenge can be particularly acute for veterans coming off long stints of military service. New technology, social media and other trends have often led to some major changes in the hiring process.
Fortunately, a wide range of resources and information is available to help veterans and military spouses significantly improve their chances of landing a job. To get started, here are a few tools for a post-service job search.
Use this online translator to help explain the job you held in the military in civilian terms. The tool allows you to convert your MOS code to a civilian occupation, and upon searching you will be presented with a list of civilian occupation titles that match your military skill set.
Another valuable resource is the Adecco Military Alliance for military spouses and veterans. The Adecco Military Alliance is a partnership between Adecco and military installations around the country to recruit and hire military spouses and veterans. The program features an initiative geared specifically to military families that includes recruiting from military job fairs and job boards, as well as directly from military bases. In addition to job placement, additional career services available through the program include:
Career counseling
Resume enhancement
Interview training
Online skills training that is available at any time, from any location
Meanwhile, the Department of Veterans Affairs offers veterans an employment toolkit. The Web site has a range of resources and information about the resume and interview process, as well as details about job placement programs aimed specifically at military hiring.
Aimed at accelerating job opportunities and placements, another initiative to assist veterans is Hiring Our Heroes. As part of that effort, the Institute for Veterans and Military Families at Syracuse University created Fast Track, an interactive approach to showing veterans potential paths to meaningful careers, while also providing resources to guide veterans in making informed decisions about education and employment opportunities. Hiring Our Heroes also maintains a listing of upcoming hiring fairs, where veterans can also participate in employment workshops to get advice on resume writing, interviewing and more.
Adecco has also partnered with the Warriors to Work program in association with the Wounded Warrior Project to aid in the same mission of helping servicemen and women transition to the civilian workforce.
And speaking of success stories, FedsHireVets features many first-person accounts of veterans who have successfully landed rewarding jobs with the federal government. These success stories help motivate and inspire veterans seeking work. And they also serve to demonstrate to employers the tremendous value that veterans bring to the workforce.
As individuals who have served our country with honor, veterans already have the work ethic, positive attitude, skills and experience to make a positive impact for employers. By tapping into the many resources available to help in your job search, you can learn to effectively market your many skills and attributes.
Are you a veteran or military spouse looking for insights or guidance? Contact us today at adeccomilitaryalliance@adeccona.com!