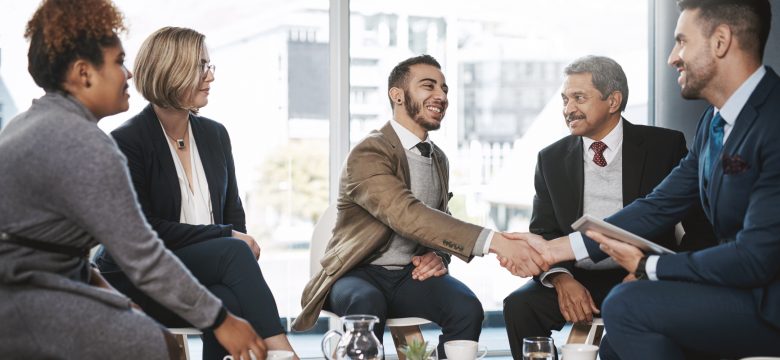 Temporary employment has seen quite the increase in the last couple of years. Employers in various industries are hiring temp workers, freelancers and contractors to fill positions for a few weeks or months at a time. Many of these positions can be temp-to-hire: you begin on a temporary assignment but are hired as a permanent employee if you perform well during the temp phase.
Hiring temporary employees makes a lot of business sense for many organizations, especially those operating in the healthcare, tech, graphic design and retail industries. Most of those sectors see an increase in business at least a few times a year and need more resources to meet the demand. A great example of this would be retail stores hiring temporary workers for the holiday season.
As a matter of fact, the giant online retailer Amazon hired 120,000 temporary workers this last Holiday season to work in fulfillment and sorting centers. The good news is that Amazon has converted over 10,000 of those temporary workers into full-time employees. They're not the only company hiring seasonal or temporary workers either.
So, how exactly do you turn a temporary job into a permanent one?
Be a Successful Temp Employee
The very first step is to treat your temporary position as if it were a permanent one. Some qualities employers look for are being committed, dependable, and showing dedication to your role. Arriving for work a few minutes earlier or volunteering to say later are qualities that can go a long way in turning a temp job into a full-time permanent position. Truly valuing your temp role will set you on track for being as successful as this Adecco temporary worker.
Seize every opportunity to show your employer you enjoy your work and that you are a valuable asset to your team. In some case it might mean taking on more responsibilities or showing that you are eager to acquire more skills that would benefit the company. Never say no to a possible growth opportunity!
Think Of Your Temporary Position As A Much Longer Job Interview
While you may have aced the interview and got yourself a temporary position, it shouldn't stop there. Being a temporary worker means you already have a foot in the door, but make sure you see this temporary position as a much longer job interview.
You should work hard to earn points with your employer every chance you get, and when the time comes for your employer to retain some of their temp workers, your name should be high on that list.
Let Your Employer Know
There is no easier way to land a permanent position than letting your employer know you are interested in keeping working for their company. How do you ask for a full time position? Simply have a meeting with your manager or supervisor and let them know you would like to keep working for them should a permanent position open up! Show them you are dedicated and motivated — those are traits that every employer appreciates.
If you don't express your interest, there is no way they can know about your intentions; so make your wishes known.
Let Your Staffing Agency Know
While letting your employer know of your interest is a great step, let's not forget about your staffing agency. Let your representative know you are interested in a permanent position (whether at the same company or a similar one). Your staffing agency representative can communicate your interest, vouch for you and help you make the switch to a permanent job.
Apply For A Permanent Position
Many companies have internal job posting that any temporary or permanent employee can apply on. See if your skills match with any of the open positions, get your resume ready and apply. Being a temporary worker does not mean you are of lesser value. Temps work just as much as permanent employees and have just as much experience.
Be A Team Player
Working as part of a team is great. It is also a great way to eventually turn a temporary situation into a permanent one. Team work skills are important to develop, working as part of a team helps you connect with other employees and show them you have what it takes to do the job. Would your team benefit from having you as a full-time permanent member?
Being a member of a team can help immensely in landing a permanent position as your co-workers can vouch for you and your skills.
No matter what your career plans are, going from a temporary position to a permanent job is a sure way to take your employment to the next level.