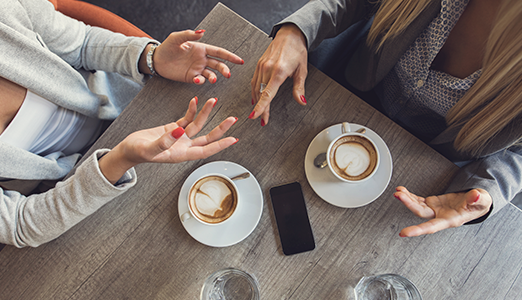 This past summer LinkedIn tested a new feature that would match a user with a "mentor," an experienced professional one can trust to advise their career. It's now being rolled out and asks users what advice they would like, provides a list of potential mentor matches, and then offers to start conversations. With the name "Career Advice," this feature is a helpful new way to leverage social media to benefit professional development.
LinkedIn wants to satisfy a need they've uncovered through their research: Nearly one out of every five women in the U.S. does not have a mentor, yet 82% agree that having one is important. And while I'm certainly supportive of connecting more people with mentors—and career advice—I advocate an even stronger support structure for women and men.
As a young professional, I believe you will benefit immensely from having not only a mentor, but having a sponsor. A sponsor is someone who's willing to invest more than a series of emails or instant messages. They are someone who not only advises you on your career, but also someone who builds a relationship with you and looks out for you long term. They will help you develop skills, build a network, refer you for jobs and really fight for you. They're everything a mentor is and more.
If you're on the other side of the table, as a potential sponsor, consider offering that level of support to someone you've seen demonstrate great potential. Of course, the timing has to be right for both parties, but the experience you have is invaluable to someone who strives to be in your shoes. And one of the best ways to grow in your own profession is to guide tomorrow's talent and see the world of work through their eyes. The close bond you'll form is a bonus—a bonus that benefits you in, and out, of the workplace.
As we look ahead to 2018 and give thanks for friends and family, observe those around you. As an aspiring professional, if you were set on going through a formal process of finding a mentor, perhaps seek a more natural-fitting sponsor. And as an established professional, perhaps seek a bright young mind to nurture. Whether you leverage new tools like LinkedIn's "Career Advice" or mingle with talent at the company party, invest in those around you and challenge yourself to impact lives!