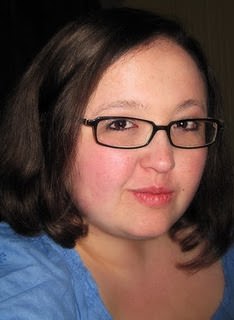 Author Bio:
Brittney Wilson, RN, BSN, also known as The Nerdy Nurse, is a Clinical Informatics Specialist practicing in Georgia. In her day job, she gets to do what she loves everyday: combine technology and healthcare to improve patient outcomes. She can best be described as a patient, nurse, and technology Advocate and has a passion for using technology to innovate, improve, and simplify lives, especially in healthcare. Brittney blogs about nursing issues, technology, healthcare, parenting, and various lifestyle topics at TheNerdyNurse.com.
You can also connect with her on Facebook , Twitter , and Google+.
Technology and Patient Care
Technology has become an essential part of the nursing profession. However, in many instances, it has also become a frustrating one.
Take, for example, electronic medical records (EMR). As more and more facilities convert from paper charts to EMRs in order to meet meaningful use guidelines, nurses are being forced to adapt to this new, technologically-driven method of charting. Yet, many nurses do not receive adequate training and coaching, leaving them resentful of the technology and unprepared to use it effectively.
The truth is that, with the right knowledge and the right tools, nurses can use technology to improve patient outcomes and their own careers. Here are some examples of how you can use technology to your advantage:
It provides easy access to patient information.
When nurses think about EMR systems, they often focus on the negatives, such as the countless boxes to check and the endless screens they have to browse through. However, EMRs really can save time by providing instant access to patient lab values, history, physical information and notes – all in one location. Accessing this data via paper charts could take hours, but with an EMR, it's all at your fingertips.
It helps deliver accurate medications.
Every nurse knows about the five rights of medication administration. However, many nurses also know first-hand how difficult it can be to document each step on paper. Fortunately, with EMRs, accurate medication records are always available and updates can be documented with ease. You can also quickly access allergy histories and drug information, and see how the drugs will interact with other medications. As a result, you can ensure that the right drugs are going to the right patients.
It makes it easy to research diseases and illnesses.
Every day, you care for patients suffering from an ever-changing variety of ailments. It's difficult, if not impossible, to know everything about every disease process. However, it is easy to learn. Online resources such as UpToDate.com, an evidence-based, physician-authored clinical database, can give you the details you need to treat diseases that you don't routinely encounter. Ask your manager if your facility subscribes to UpToDate or similar sites.
It can help you dress your best.
It's hard to take good care of patients if your feet hurt or if you can't hear the heart sounds you are listening for. So, if you are looking for the best shoes for nurses, the best stethoscope or any other piece of nursing gear, do a simple Google search.
As you can see, technology can provide you with the edge you need to deliver even better patient care. The key to benefiting from technology is to approach it with an open mind and always look for the positive.
How has technology helped or hindered your performance in your field?