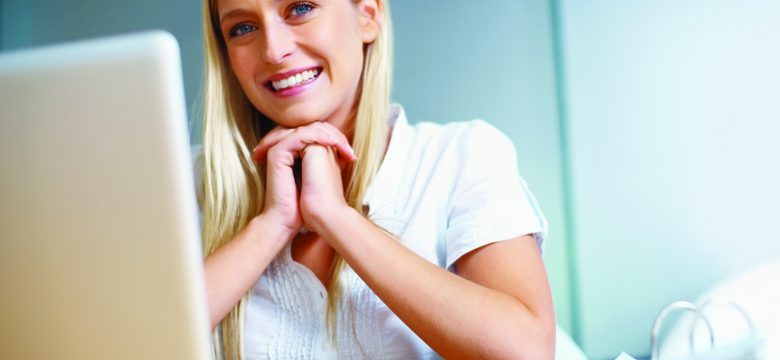 I've always considered myself like a temp chameleon—quiet and quick to adapt to new environments without being noticed. I loathe being the center of attention and, instead, prefer to stay in the background watching the behavior of those around me. Sure, some would call me an introvert—and I certainly wouldn't deny it—but I prefer chameleon. Besides, green is my favorite color!
From the Temp to Much More
After being out of work for nearly two months, I found myself at Adecco Group North America as the new temporary proposal specialist. As soon as I started the job, I realized that my position was an annual tradition for the department, with many of the role's predecessors occupying the desks around me. Now, I don't know if you've ever had a temporary job, but nothing brings on anxiety faster than knowing your position is on borrowed time. Cue the panic attacks! However, seeing permanent employees around me that started where I was made me feel a bit better.
Given my temporary status, I thought I was just an additional person to greet every day. And with everything I had heard about corporate life, I can't say I expected much different. But over the next few weeks, there was one thing that this observant chameleon did not see coming.
I became more than the temp. I had a name—and people used it. Over time, my co-workers even got to know me – my likes, dislikes, hobbies, and knack for throwing out odd historical facts stored somewhere in the back of my brain. This was a pleasant surprise!
The Rewards of the Job
As for the actual job itself, I seriously underestimated just how emotionally healing helping people could be. I worked in marketing for about two and a half years, but this time, I wasn't trying to sell products; I was selling services—and not just any services, but services that would truly help those in need. And no, I don't mean the "need" that arises when a new iPhone hits the shelves. When I say "need," I'm referring to the millions of children and young adults all over the country who struggle with physical and mental disabilities which negatively impact their daily lives.
For these people, obtaining a quality education can be incredibly difficult. According to an article posted by Disability Scoop, "Some 85 to 90 percent of kids with disabilities are estimated to be capable of completing the requirements for a high school diploma. Yet, just 6 in 10 of these students graduated in 2013." I've learned just how much schools across the country rely on staffing companies like us to fill special education positions. These kids didn't ask for what life threw at them, but luckily, there are professionals who have made it their life's work to help others reach their potential. It's our job to find those professionals.
I'm beyond proud to work in a position that allows me to contribute my skills in order to help people in need. So far, over the course of this year's "healthcare season," our tightly knit team has responded to 201 RFPs, and we're not done yet.
In the end
Just by sitting at my desk and observing those around me, it's plain to see, I'm not the only one who enjoys their work. Everyone truly enjoys it. Despite the corporate stigma, here at Adecco Group North America, you're not just a faceless, fleeting body doing the dirty work; you're a valued and trusted employee.
Do you want to explore the world of contract work? Learn a little about Why Temp Works.