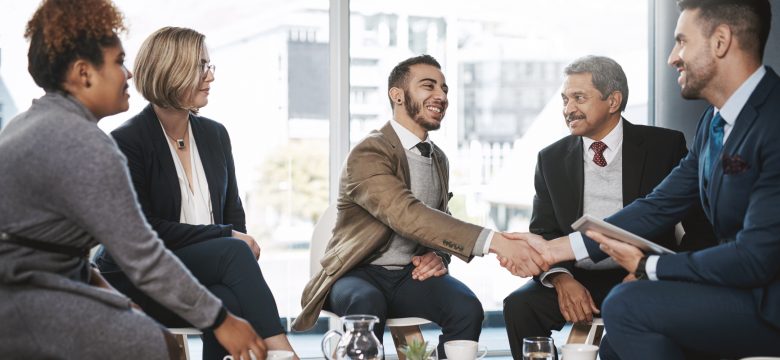 Companies keep in-house recruiters on their payroll for good reason. Corporate recruiters are well positioned to hire for culture fit. They also take a long-term view while hiring, focusing on improving your candidate experience and retention strategy. In-house recruiters also tend to build relationships with your hiring managers who most often need talent, which means they can better serve those teams' hiring needs. To that point, their valuable time is best spent focusing on the areas of your hiring program that need continual maintenance and attention.
When special and uncommon talent needs arise, however, it often makes sense to obtain expert help from someone who specializes in that area—particularly for high-level roles you don't typically hire—rather than distracting your in-house team, siphoning their time and attention away from what they know and where they're needed.
Recruiting for a new type of role would not only take your in-house recruiters more time, but it would also increase the cost of the vacancy, pushing back operational timelines, potential innovations and revenue. Specialty recruiters at search firms, on the other hand, often have candidates ready to hire. They keep up with current trends in their field and continually build relationships with strong passive talent awaiting their next opportunity. This not only speeds time-to-hire for key roles, but also ensures that the recruiter on the case has in-depth knowledge of your particular area of need.
In short, search firms and their niche recruiters continually work to build relationships with talented and specialized candidates. So, when you engage one, you're more likely to hire great talent—and quickly. Plus, remember when we earlier called your in-house recruiters' time "valuable?" That wasn't just lip service. Read on.
The True Cost of In-House Recruiters
Corporate recruiters, on average, are paid annual salaries of about $59,000, not including bonuses or commission, though many—especially those who recruit for high-level or specialty roles—are paid salaries in the high $70,000 range. According to Indeed, the most common benefits provided for in-house recruiters include: health insurance, dependent health insurance coverage, disability insurance, vision insurance, life insurance, dental insurance, paid time off, 401(k), and 401(k) matching. All considered, these employee benefits packages add another $22,000 on average per private industry employee, according to the Bureau of Labor Statistics, making up about 27% of corporate recruiters' total compensation.
Thus, employing the average in-house recruiter costs $81,000 each year, plus Social Security and Medicare contributions as well as state and local taxes—and that's a conservative estimate. Over three years, this employee will cost more than a quarter-million dollars. Keep in mind, too, that this sum does not include costs related to learning and development or separation-related costs such as unemployment insurance or severance should you need to part ways with one or more of your recruiters if your hiring needs decline.
Of course, depending on the size of your company, industry, location and niche, your recruiters' salaries and the cost of their benefits can go up or down. If you're at a large NYC-based company in the finance industry, for example, your company likely spends well above average on employee benefits, not to mention salary, so your cost per employee would go up.
Additional Benefits of Working with Search Firms
Many companies choose to save on employment costs by keeping a lean internal recruitment team and filling any gaps by engaging search firms. This strategy gives them more flexibility to scale based on their needs. Plus, they don't have to keep extra recruiters on their payroll during slow hiring periods or times of economic instability—an especially helpful solution when employee safety is of utmost concern.
Search firms act an extension of your recruitment team, ready to help with unique roles and large hiring ramps while allowing your company to easily scale back when your hiring needs ebb. This allows you to build a small internal team of experts who build a long-term talent strategy and who work with strong outsourced players as needed to get things done.
When your company isn't hiring, it doesn't have to pay the salaries, provide the benefits, or otherwise manage those outsourced recruiters. For many companies, hiring comes in waves but isn't a constant need, so keeping recruiting expenses off of your payroll can have a hugely positive impact on your budget without compromising your ability to make agile hiring moves when you need to.
At Adecco, we create custom solutions with custom pricing and payment plans depending on each of our client's needs and budgetary concerns. Contact us today to see how we can help you hire the talent you need—and only when you need it.