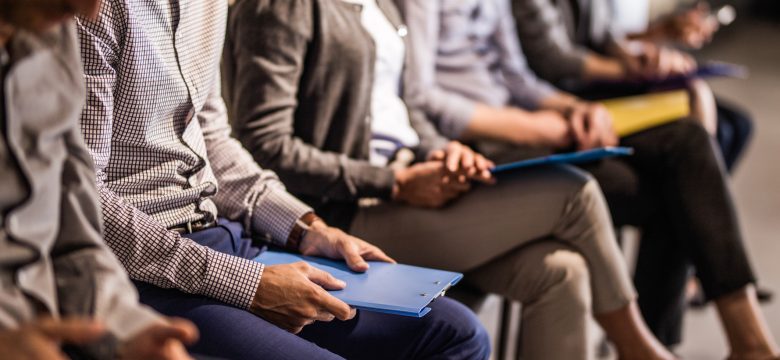 U.S. employers will likely continue to face challenges recruiting talent and filling open positions, despite signs that job growth is starting to slow, as well as more ominous warnings about the long-term health of the economy.
That's the upshot from the most recent second quarter employment data released from the Bureau of Labor Statistics as well as other organizations, experts, and analysts that track the job market.
While the Conference Board's Employment Trends Index for May showed job growth moderating, the slowdown is modest enough that the labor market will continue to tighten over the next several months, according to Gad Levanon, Chief Economist, North America, at The Conference Board.
Levanon cited growing evidence that recruitment difficulties and time-to-fill open positions are reaching historic highs—factors that are giving employers headaches and stunting the pace of hiring and job growth. Remember, the current ratio of job seekers to open positions is roughly, or even slightly less than, 1:1, the lowest it has been in decades.
The main point for the short-term is that job-seekers will continue to enjoy a buyer's market into the third quarter and likely the fourth quarter as the competition to land talent remains intense. They should enjoy that leverage while it lasts, which is to be determined.
Today, there are some warning clouds on the horizon, as second quarter job growth fell short of expectations.
The Bureau of Labor Statistics reported that the economy added just 75,000 jobs in May, well below the 175,000 to 180,000 that were anticipated by economists. The revisions from the previous two months also fell short as job totals from March and April were both revised down, subtracting 75,000 from previous reporting.
Despite the downward revisions, the unemployment rate held steady at its 49-year low of 3.6%.
Combine all of that mixed news with President Donald Trump's trade policies, and the chances of the labor market weakening—and potentially even a recession happening—are ever-so-slowly increasing.
Vanguard's chief economist raised the odds of recession within the next 12 to 18 months to 40%, up from 30% previously. Mark Zandi of Moody's Analytics described the economy on "a razor's edge," noting that growth has slowed significantly from last year and "is close to stalling out."
Meanwhile, Duke University's CFO Global Business Outlook found nearly half of CFOs in the United States believe the nation's economy will enter a recession in about a year. CFOs in other parts of the world predict an even higher probability of recession.
Still, while storm clouds may be on the distant horizon, the on-the-ground reality is that many employers continue to face challenges securing talent and getting jobs filled. And it would behoove companies to continue to expect that and work to combat it, especially around permanent, professional jobs.
The Institute for Supply Management recently released its non-manufacturing index—tracking industries including health care, finance and restaurants —that found strong and steady permanent growth in the service sector. The index rose to 56.9 in May from 55.5 in April. A number above 50 indicates expansion, while a number below 50 signals contraction.
Furthermore, professional "remote jobs are exploding" and now account for 3% of the total U.S. workforce. Hot areas for remote work include insurance, marketing and engineering. And in certain industries, including education, business services, finance and information, labor shortages remain.
With the future uncertain, it makes sense to extend generous offers in order to hire quality talent when you do find it, focus on keeping skills up to date, and prioritize internal professional development. This way, your company is overcoming the tight labor market today and ensuring as productive of a workforce as possible until—or, if—an economic slowdown occurs.
To get a more detailed picture of the current labor market, check out our article "Caveats of the Bureau of Labor Statistics' Monthly Employment Situation/Jobs Report." It discusses wage growth, labor participation and much more.