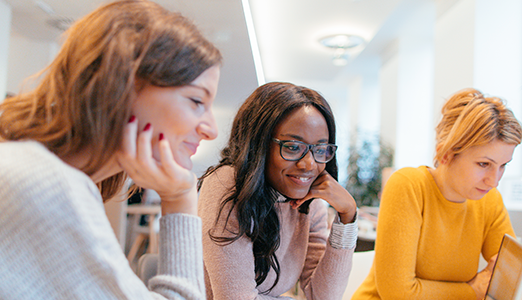 College students, recent graduates, and prospective students have been thrown a curveball with the COVID-19 pandemic. Plans are up in the air until things get back to normal, and a lot of people are wondering what to do in the meantime.
Don't worry, we have a solution for you!
Every day, we give temporary work to over 80,000 people across the country. Yes, even in the middle of a pandemic! Temp work is a great way to earn money before getting back to your pre-pandemic plans.
But it's not all about the money. A few months of temp work could jump-start your career or get you ready for college with valuable hands-on work experience. You might even acquire new skills that'll make you more appealing to employers in the future.
What if you've never worked a temp job before? That shouldn't hold you back at all, and that's why we made this handy guide to help you get started!
What is temp work?
To put it simply, temp work is a job that's limited to a certain period of time, depending on the needs of the employer. It could be one month; it could be one year. You can work as a temp in a bunch of different industries, and work can be part-time or full-time. It could even turn into permanent work in certain situations.
Companies are hiring all across the country—particularly essential services companies and recovering businesses in consumer goods, hospitality, logistics, and manufacturing—so finding temp work in your area should be a piece of cake! That is, if you connect with a staffing company that can match you with a fitting position.
How can you apply for temp work?
Lucky for you, we've made applying for temp work really easy. And no, we're not the only staffing company around, but we do feel like we're the best.
Here's how it works:
You fill out an application on our app or website.
We review your application and you get to meet your recruiter in person or virtually.
We look for jobs that match your goals and skills.
You accept an offer, receive your start date, and are onboarded at our client company.
Did you think it'd be more complicated than that? Well, it's not!
If you already have an ideal job in mind, you can even search for temp work in your area and apply for yourself.
You should know that when we say, "onboarded at our client company," you'll actually be co-employed; Adecco will handle your benefits and paychecks, and the client will manage you on a daily basis.
One more thing—finding temp work with Adecco won't cost you a penny. We'll take you through the whole process of finding a job, all for free. You won't even pay for the training, the resume tips, or the job interview advice!
What are the benefits of temp work?
Temp jobs come with a lot of benefits, some of which we probably already touched on.
Competitive pay
Access to an affordable medical coverage plan
Potentially dental and vision insurance
Potentially a 401(k)
Education and skills training via the Adecco Academy and Penn Foster
Flexibility with job durations and schedules
Ability to explore different career options
Learn more about the benefits of taking a temp job with Adecco.
The Bottom Line
Temp work gets you paid, gives you work experience, and finding a temp job with Adecco is completely free and easy! What's not to love?
Taking on temp work right now could be a great way for you to get ahead while waiting for the job market to settle, or while you're waiting for school to begin.
Give it a try. Apply for temp work with Adecco today!