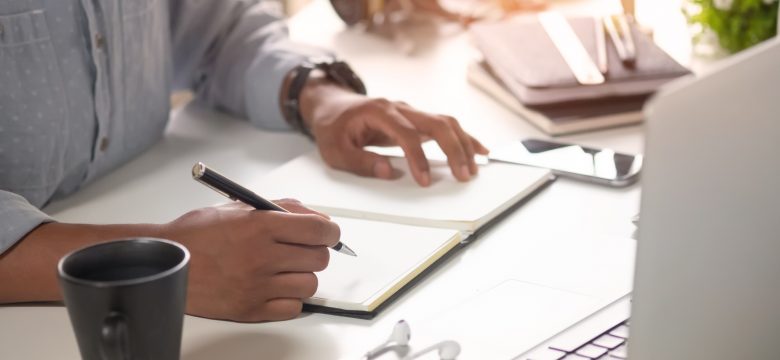 When you work with a recruiter, one of the most common questions asked is: "Can you look at my resume?" 
Resumes always seem to have a cloud of confusion and mystery surrounding them for job seekers. That's because there is no single answer to what makes a resume effective. What works in one industry does not necessarily work in another.
Hiring managers go through hundreds of resumes a day, and it's vital that you know how to market yourself and stand out from the pile.
Tips to Create an Effective Resume
1. Don't over-complicate things. 
Unless you are in the creative industry, all a resume truly needs is the four sections: Summary of Qualifications, Education and Certifications, Work Experience and Technical Skills [or Additional Skills and Activities].
2. Don't be generic.
Including a list of overused words like 'hardworking,' 'team player,' and 'ambitious' are an easy way to make a hiring manager's eyes glaze over.
3. Include big achievements.
Include specific details about what you achieved in former roles using power words like, 'launched,' 'influenced,' or 'increased/decreased.'
4. 

Don't use resume templates or tables.
Resumes in tables are notoriously hard to change without ruining the formatting.
5. Keep it short.
Most people lose interest after two pages. Since the average hiring manager spends only six seconds on each resume they review; you need to be as concise as possible. (There are exceptions though: Longer resumes are common in IT.)
6. Remove irrelevant or outdated experience. 
Avoid including anything that occurred over 15 years ago, if you can avoid it.
7. Don't lie or overembellish.
It will come back to bite you. Just don't do it. Check out the top mistakes to avoid. 
8. State your most important points first. 
Be sure to mention your degree in your summary of qualifications to make sure hiring managers don't overlook it.
9. Make it readable and printable.
Times New Roman or Arial font, no smaller than 11 point. Set your margins no less than .5 inches all around and don't change the page setup from Letter size paper. Despite the evolution of technology, a lot of recruiters still print resumes.
10. Tailor it to the job.
Match the skills you list to the ones your potential employer is looking for.
Match Your Resume With Your LinkedIn Profile
Once your resume is complete, make sure it's consistent with your LinkedIn profile as well. The majority of hiring managers use LinkedIn in some capacity to research their potential candidates, so it's always good to keep it updated. It is also a good idea to add a link to your LinkedIn profile in your resume! Simply list your LinkedIn URL in the contact section after your email address.  Need help getting started? Take a look at this helpful blog on how to optimize your LinkedIn profile to get started.
The job hunt can be a hard and time-consuming process. If you are looking for more tips like this, check out our resources for job seekers. We'll walk you through everything from writing a resume to exiting your current position.