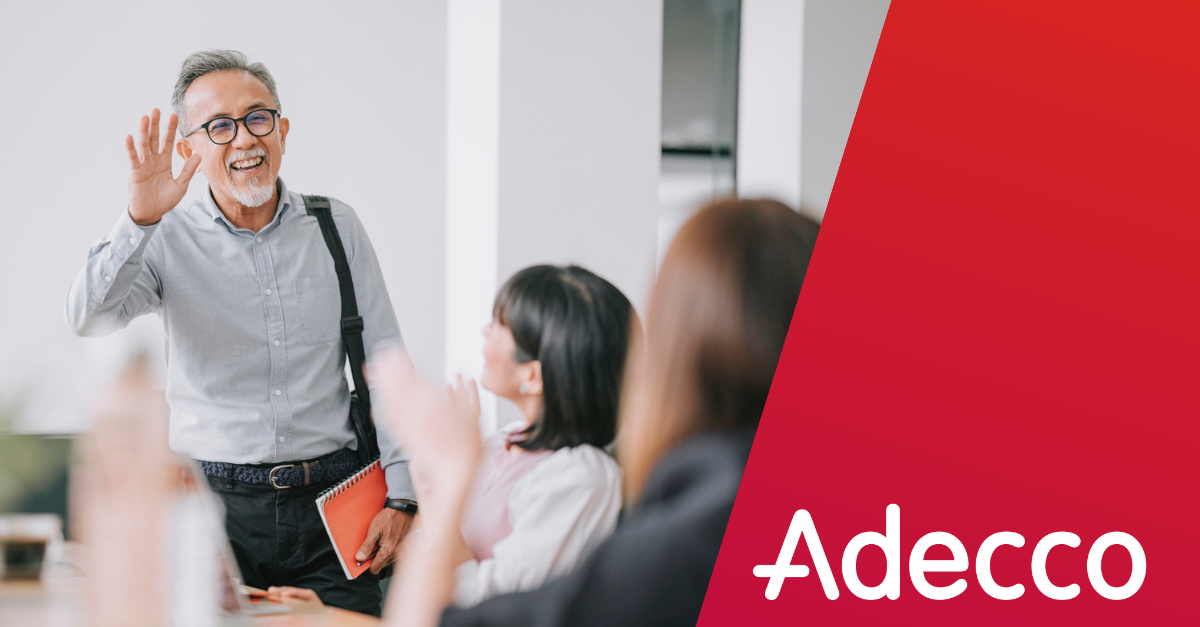 A record-high 11 million jobs are waiting to be filled across the U.S. This boom in available openings? You can thank the Baby Boomers.
According to Pew Research Center, the rate of retirement in Baby Boomers has accelerated since the start of COVID-19 with almost 29 million boomers retiring in 2020 – An increase of more than 3 million from 2019.
With 75 million Baby Boomers retiring by 2030, The Great Retirement is looking to supersede The Great Resignation as the biggest hiring trend for 2022. Here's what you need to know:
How will Baby Boomers retiring affect the workforce?
One in four workers in the U.S. is a Baby Boomer, amounting to 41 million total employees. This trend of mass retirement will lead to an even wider workforce gap as companies race to fill positions left by retirees. As these workers also normally hold higher-level management positions due to their extensive working experience, the competition to find replacements will be tough with many businesses turning to recruiters to look for top talent.
Why are Baby Boomers retiring now?
While Baby Boomers fall in the generation most at-risk for COVID-19, the main driving factor for retirement isn't health-related. They're looking for a better quality of life.
Famous for their strong work ethic and dedication (40% have stayed with their employer for more than 20 years), Baby Boomers commit to their jobs more than any other generation. After 40+ years in the workforce and a global pandemic, they're re-evaluating their work-life balance. With quarantine rules keeping them at home but isolated, many are choosing to trade in their 9-to-5 for more time with friends, family, and to travel.
Those most likely to retire early? Women over the age of 65 are the group with the most retirees while the Hispanic Boomer population saw the biggest increase in retirement rates. Boomers residing in the Northeastern U.S. also saw a large increase in those retiring.
What can be done to prevent a workforce gap?
While Boomers may want to spend their golden years away from the office there is a silver lining to The Great Retirement: There's a whole new generation (and two others) ready to work. Investing in these workers and supporting their development will be crucial to closing your workforce gap. Here's how to attract and retain young employees:
1. Offer flexibility in the workplace
Gen X workers and Millennials are often working parents or caregivers to their parents or grandparents. With quarantine rules and distance learning changing often and suddenly, you'll need to be supportive of employees who are pulling double duty working and taking care of their family during the day. Offering more flexibility to parents by letting them work from home and by measuring their performance on results (not hours worked) will help retain valuable employees who won't have to choose between family and their job.
2. Close skills gaps with reskilling and upskilling
Younger workers, especially Gen Z, won't have the decades of experience that retiring Baby Boomers have. Instead of brushing-off young talent for a lack of skills, take the time to train them on the skills they need. If your company doesn't have a formal training program ask them to enroll in online courses like our Aspire Academy. There are dozens of training courses available at no cost.
3. Mentor, don't manage
For many young people, a position in your company may be their first professional job out of college. They don't just need a salary but need guidance on how to progress in their careers. In a recent survey, younger workers reported wanting feedback from their managers more frequently than their older colleagues signifying they need more support to know they are doing their jobs correctly. They also rank mentorship among the three most important aspects of choosing where to work. Setting up a mentorship program will not only attract top young talent but keep them engaged and loyal to your company.
---
Is your company feeling the effects of The Great Retirement? At Adecco, we pride ourselves on finding and connecting top talent with the right opportunities. Learn more about our staffing solutions and keep reading our blog to discover the other top hiring trends for 2022.