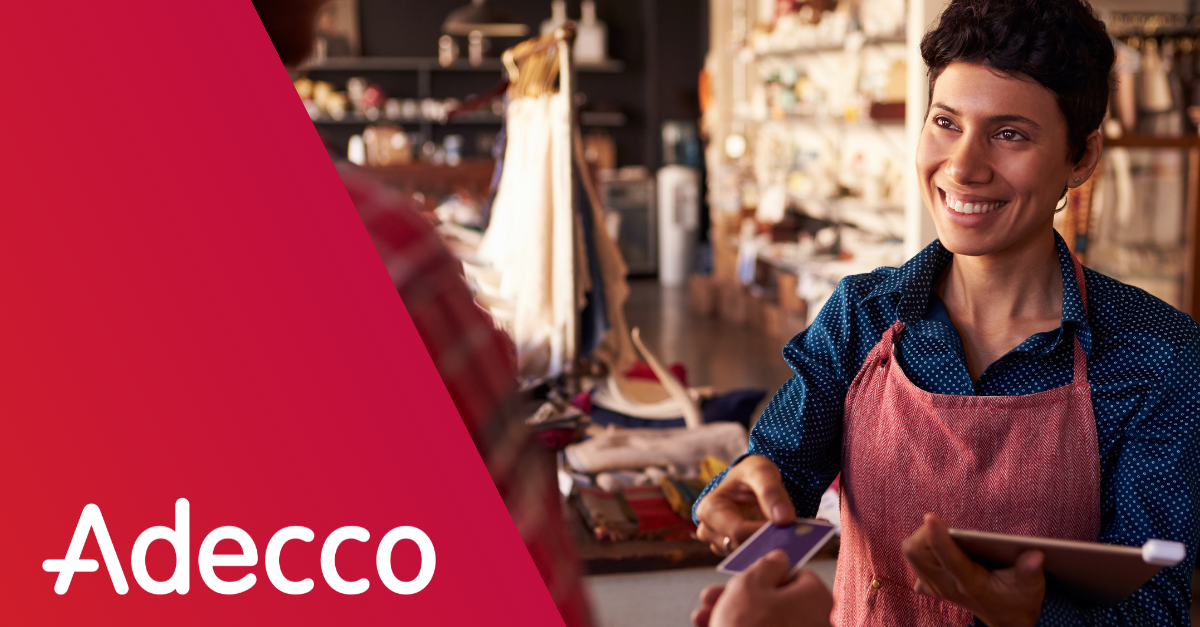 These days, retailers aren't just in battle for consumer dollars. They're going to war for seasonal workers. Job seekers have enormous choice and that puts employers under pressure to hire the best temporary staff as early as possible. Just consider that last year, Amazon went on a hiring spree to recruit 100,000 seasonal workers for processing holiday orders.
Many industry players pull in the bulk of their annual profit in the last quarter, so adequate staffing during this time can make the difference between a successful year and a disastrous one. While the war for good workers has never been tougher, pent-up demand and projections of a new 'roaring twenties' economy means rich pickings are in store for retailers who get it right.
Retail and consumer products is one of the primary industries we focus on at Adecco, so we understand what it takes for both large and small businesses to thrive. Read on for our five tips for seasonal hiring success:
Tip 1: Above all, start early!
It's not enough just to put a few ads out for seasonal labor a month or so before you need your workers to start. You'll need to be systematic about which types of workers you're targeting. And don't forget – COVID-19 has changed the very nature of peak period planning, from 'back-to-school' to potentially another virtual Christmas. At Adecco, we are experts in quickly mobilizing huge numbers of temporary staff and our recruiters will act decisively to secure the holiday talent you need.
Tip 2: Understand the complex dynamics of today's market
According to McKinsey, COVID-19 catapulted the retail industry through 10 years' worth of change in 90 days. Many retailers were forced to lay off sizable chunks of their workforces. At the same time, stimulus checks, an oversupply of jobs and a hesitant U.S. workforce has sent wages and benefits soaring. But there are opportunities for employers, too. Hundreds of thousands of people were left out of work in other sectors, and they can potentially be re-deployed and inject some diversity of thinking into your workforce. Working with a top staffing partner can help you stay creative in attracting the right workers with the right offer thanks to resources like our free payrate calculator.
Tip 3: Don't underestimate the administrative burden
Seasonal hiring helps you scale your teams without overburdening your permanent staff. But vetting applicants, scheduling interviews and processing hiring paperwork takes considerable time and resources. This means diverting your core team – from HR and recruitment, to finance to corporate counsel – away from your regular business for weeks at a time. What's more, uncertainties around stimulus support, lockdowns and ever-shifting regulations make operational planning difficult. Learn more from this case study about how we rapidly deployed workers when our retail client needed an urgent ramp-up.
Tip 4: Allay COVID-19 fears through meticulous safety protocols
Recent research suggests that candidates are still facing tough decisions when it comes to returning to work, with millions citing COVID-19 fears. To create a workplace where everyone feels safe, we have produced a range of resources to help you keep your people infection-free during the ongoing pandemic. You can also access our specialized staffing offerings like temperature takers, or visit our business continuity page, designed to reassure our clients and associates of our ongoing commitment throughout the pandemic.
Tip 5: Take the load off permanent staff
Now, more than ever, employers need to protect their current staff. Work-related mental health issues and physical health problems are on the rise. Do employers really want to keep pressing permanent associates to deal with exponential increases in throughput, with all the stress and physical strain that entails? Do they want to burden their finance and HR teams with the relentless uptick in volumes that comes with holiday time? At Adecco, we can help you lighten the load on your staff, while building a healthy workplace culture and – as a bonus – help you boost your retention stats, too.
To learn more about how we can help your business meet even the most challenging peak period staffing demands, download our Seasonal Hiring white paper.
Visit our Employer Resources section for more helpful insights, and contact us if you have any staffing needs.
ипотека банк онлайн заявка