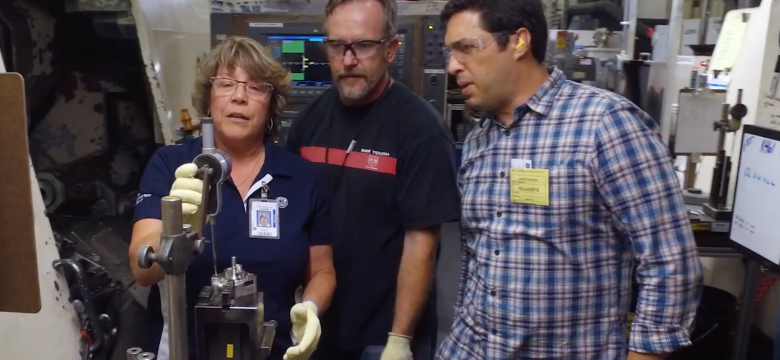 Companies of all shapes and sizes agree: the skills gap is very real. The skills gap, or the lack of essential work skills and abilities of the workforce today, is a hindrance for any organization looking to recruit, retain and inspire employees.
In our Definitive Guide to Building a Better Workforce, we asked top companies what they felt caused the skills gap. Here's what the organizations we polled had to say:
Gap in wage expectations: 46%
New/shifting technologies: 41%
Employers not willing to pay enough to attract talent: 32%
Job requirements that are above entry requirements: 27%
Access to education: 21%
Based on these findings, we've concluded there are five effective ways to battle the skills gap:
Innovative Recruiting
The use of contingent labor can be the workforce solution your organization needs to overcome the skills gap. But how can you get the right people in place? Smart recruiting, like using social media and staffing firms, helps wade through a competitive talent pool to come out on top. Best-in-Class companies are 22% more likely than other companies to use social sourcing and pipelining for recruiting candidates.
Effective Pipelining
Even if your current workforce seems sufficient, you could already be behind for any future needs. Keeping an eye on long-term hiring needs is almost as important as satisfying present labor requirements – and that's why effective candidate pipelining is one of the most effective ways to battle the skills gap. Build a solid succession plan, one that takes into account that roughly 10,000 boomers will exit the workforce each day between now and the end of next decade. Make sure your organization is prepared to fill all those roles that will be left vacant in the next decade.
Training
There are many reasons why the skills gap persists, from the lack of soft skills to employees being over- or under-qualified. But employers in particular have identified specific skills that they feel employees lack, which makes the skills gap even bigger and more daunting than before. To help ensure your employees have the skills they need, training should become a priority. Build a better future for your organization by offering skills training that can mutually benefit the organization and the employees. Best-in-Class companies are thoroughly invested in their current workforce—whether contingent, temporary or permanent—as they've deemed their employees to be invaluable for the ongoing success of the business and are less likely to outsource their workforce because of that.
We collaborated with GE Aviation and the Community College of Vermont to develop the Certified Production Technician program. This partnership created a training program that encourages career growth opportunities.
Watch this video of CPT program graduate Juan Perez to learn about his journey: 
Culture Check
By increasing the opportunity for advancement, organizations are taking an important step in the right direction. Encouraging personal and career growth through training (i.e. CPT programs) can help improve morale and nurture a positive company culture. Offering things like flexible work hours can go a long way, as well.
Encourage Loyalty
By allowing employees the opportunity to grow within the organization, top companies create incomparable loyalty. Top employers are also the ones that offer incredible employee experiences, great opportunities for development, attractive benefits and more. They are competing with organizations that might not offer all of those benefits but might offer other intangibles that employees want: great connection with their jobs, higher salary, quality technology or remote work options.
Are you doing what it takes to battle the skills gap? Check out our Definitive Guide to Building a Better Workforce to find out.