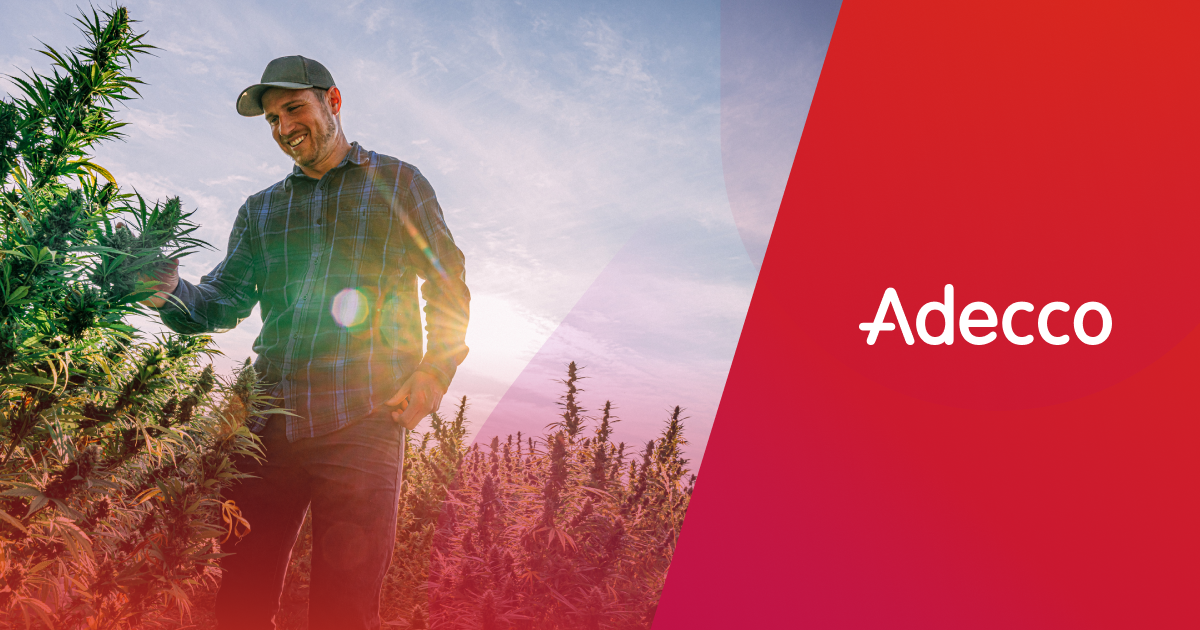 The legal cannabis market has experienced exponential growth over the last few years as state legislation has changed across the country – bringing equal parts opportunity and confusion for companies looking to expand with the industry. Plants aside, there are a number of specific growing pains providing headaches that human resource expertise could alleviate. As Adecco works to stay ahead of trends across all industries, let's take a look at the cannabis industry further.
Hiring Top Talent
Just like all industries, a cannabis business has critical roles and functions to staff. But it can be challenging to find the right talent in an emerging field. In states where cannabis is enjoying fresh legal status, professional services talent that previously strayed away from a career in the industry may be rethinking due to shifts in the country. While a change in interest from candidates may seem promising, the best available talent is usually hired so quickly, that they can be expensive to source, interview, and onboard before slipping away to a competitor. Conversely, if you do find candidates, the cannabis industry has notably high turnover and as a result, it's crucial to have a strong hiring and retention plan. With a human resources partner focused on maintaining a pipeline of top talent, and specifically for the cannabis industry, companies can ensure they won't be missing out and leaving positions unfilled that are essential for rapid growth.
That's where Adecco steps in. We closely monitor the cannabis industry by understanding hiring requirements by state, analyzing market trends, supply, demand, and talent available to ensure that when our customers are in need, we are ready to support staffing needs quickly and efficiently. Our affiliates in Adecco Canada are helping to pave the way for our efforts here in the United States by actively hiring for various roles within the cannabis industry.
Insurance Needs
Cannabis is booming, which means strategic planning and teamwork are crucial to staying ahead of the staffing needs and other solutions such as insurance. As companies expand and take on more employees, employment practices liability insurance is essential and insurance coverage is not necessarily readily available. The chances for loss have increased alongside demand. Plus, many insurers are still unwilling to enter the market due to risk and stigma. Securing the right insurances isn't a clear process, and human resource partners who know the employment industry are primed to assist in identifying and advising on the most appropriate options.
Diversity & Inclusion Initiatives
As a relatively new industry, cannabis companies are in the spotlight to grow with cultural progress in mind. Social equity programs, diversity, and inclusion initiatives are expected to be championed by leadership, establishing clear principles and fair hiring practices is an important way to meet and exceed the expectations of candidates in a competitive environment.
These highlights are just a few that can slow the hiring process that's so necessary to grow during this foundational time for a budding industry. Adecco has a team of seasoned HR professionals who have specialized in understanding the cannabis industry, the qualities that make a top candidate, and navigating a complex and shifting array of legal considerations. If your organization is looking to get connected with a strong partner to support your plans, look no further. http://loans-cash.net