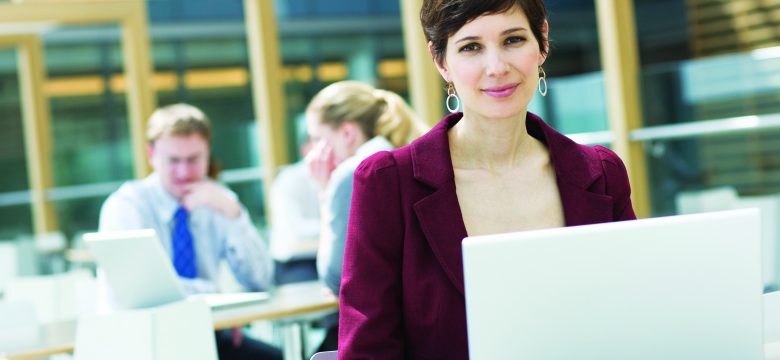 Technology is such a ubiquitous part of our daily routine that it's easy to take for granted the rapid pace of innovation. For some insight into what's on the horizon, here's a quick look at five of today's most important tech industry influencers.
Larry Page
When it comes to pushing the envelope in technology, Page is one of the leading visionaries of the 21st Century. In fact, the CEO of Alphabet Inc. has helped the search engine giant leverage its cash flow to become one of the most diversified tech companies in the world.
Alphabet is the parent company of Google and a variety of other former Google subsidiaries, including Google, Calico, GV, Google Capital, X, and Google Fiber.
According to Biography.com, Alphabet was formed to separate Google's core Internet services business from an ever-growing list of ventures that range from other ventures that are focused on everything from the development of self-driving cars and robots to Wi-Fi anywhere and, yes, eternal life.
Elon Musk
Musk took his windfall from co-founding PayPal and used it to launch Tesla Motors, SolarCity and SpaceX. Today, his tech endeavors range from sustainable energy production to high-speed transportation.
Tesla Motors in one of the pioneers in developing electric cars. Musk also is working on a high-speed transportation system known as the Hyperloop, and has proposed a VTOL supersonic jet aircraft with electric fan propulsion, known as the Musk electric jet.
Mark Zuckerberg
One of the leading technology innovators in the world, Zuckerberg has leveraged the success of Facebook into a 21st Century communications monolith that includes instant messaging and virtual reality.
Facebook now has more than one billion daily users worldwide. Beyond that, the social networking company has been on a tech shopping spree over the past decade, acquiring companies such as Instagram, Oculus VR and What's App.
Min-Liang Tan
Another tech luminary, Tan is the co-founder and creative director of Razer Inc. In addition to overseeing development of some of the most popular gaming hardware in the world, Tan is a leading force in the Open Source Virtual Reality forum. The group is working to create a common standard for VR programming and design.
Tan also is working on virtual reality applications for entertainment, health care and even the military.
Jeff Bezos
Bezos the president of Amazon and owner of the Washington Post, has led the online retail revolution. Among the company's radical innovations is the Kindle, which changed the way people read books.
Now, Amazon is pushing into logistics – including delivery by drone – as well as leading the development of "smart home" technology powered by its Echo family of hardware and "Alexa." The company also has become a major content provider via Amazon Studios.
Bezos is competing with Musk in a new 21st Century space race. He is the founder of Blue Origin, which hopes to launch the first suborbital human spaceflight by 2018.
Top Sources for Technology News
To help you keep up with tech-related news and trends, here are five great sources to follow:
Here are some recent tech posts on the Adecco blog that may also be of interest:
Top Technology Jobs
Tech jobs are always in high demand
Application Developers
Project Managers
Business Analysts
UI/UX Developers
Tech Support/Help Desk
If you've got a knack for tech and are looking to take the next step in your career, Adecco Staffing USA can help you find a job you love! Take a look at our available positions and apply today.