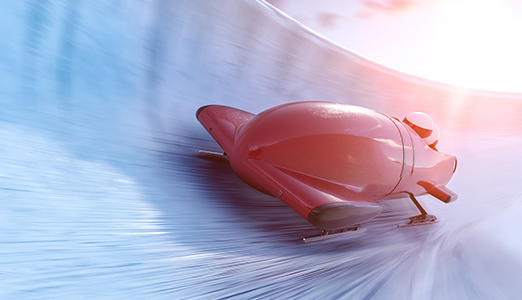 Today marks the 100 days out from the opening ceremonies of the Olympic Winter Games PyeongChang 2018. We are a proud sponsor of Team USA, and are looking forward to the excitement ahead in the new year.
Many companies stand behind Team USA as sponsors, including many popular consumer brands. Much like we enjoy the entertaining ads we see during the biggest game of football every year, these sponsors often deliver emotionally heartfelt sentiment through their ads. We love supporting our U.S. athletes and identify with the power of sport in our own lives. We are honored to have the opportunity to share in the spirit of global unity that surround The Games.
So, why are we a sponsor of Team USA?
We're a company about people. Our team includes thousands of colleagues that work tirelessly to support thousands of Adecco associates. Everyday we further their dreams through fulfilling work.
For thousands of American athletes, competing in the Olympics is their ultimate goal. The heights are lofty, and so few reach that peak! For those who do, few receive professional contracts or endorsements to support the countless hours that go into training for their sport. And when the lights go out in the stadium, with the next Olympic Winter Games four years away, these dedicated athletes contend with the realities of low-paying jobs while they prepare for their next competition.
In conjunction with the USOC (United States Olympic Committee), our Athlete Career & Education Program is a pillar of support offered to athletes to win big in the workforce while they prepare to win gold. We've channeled our appreciation of the inspirational talent of our athletes into a way to help them with the next step in their careers beyond sport. If your employer is looking to add world class talent to the team, look no further!
We're proud to support Team USA at the Olympic Winter Games, and look forward to celebrating all of the exciting moments ahead of us this season.