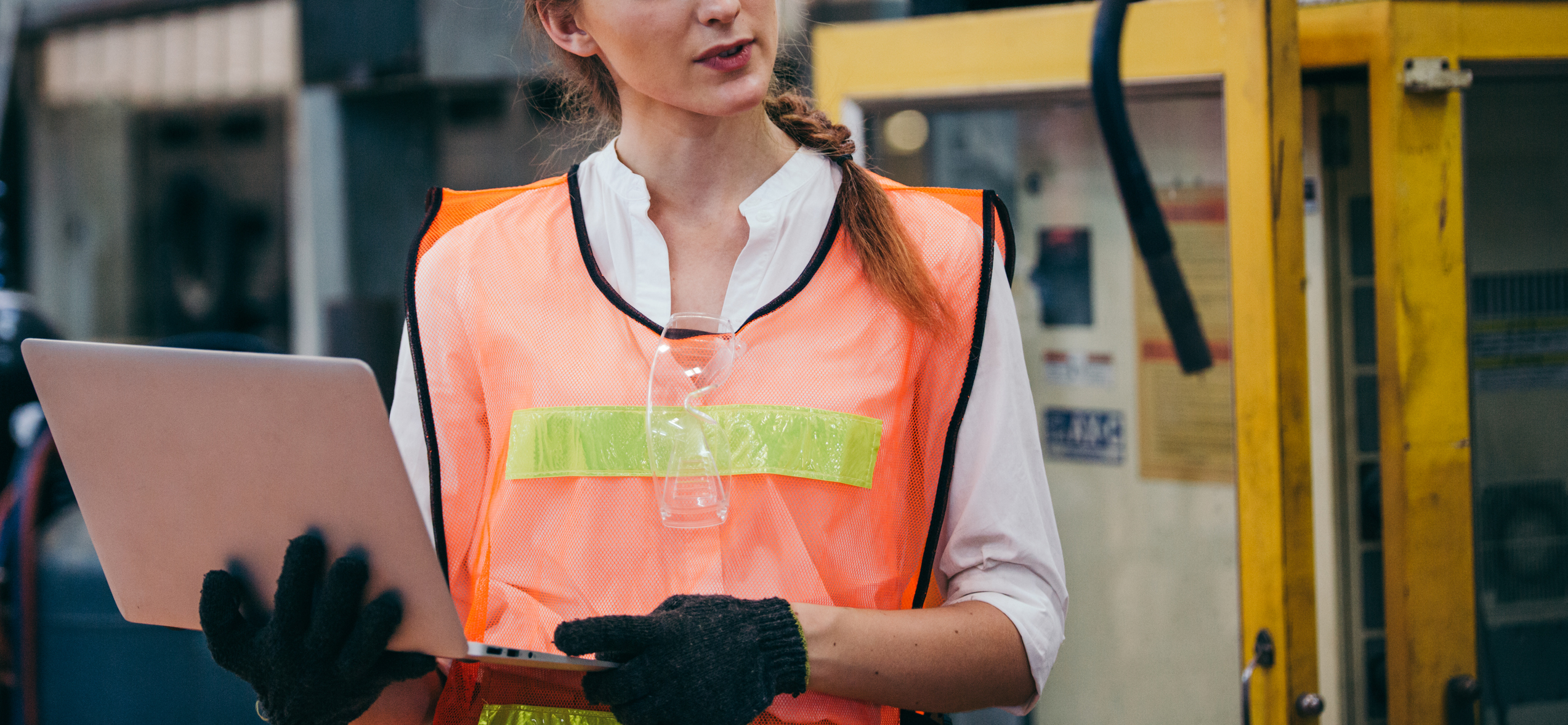 Marie S. is a recent college graduate with a Bachelor's degree in business administration. When the coronavirus pandemic shifted her employment plans, she found new ways to prepare for a successful future with the help of the Aspire Academy.
A very winding road to Adecco
After high school, Marie decided to pursue a degree in business with a concentration in health services. After completing an internship at a health insurance company, she decided to change things up a bit and took a job in the automobile industry. Marie was promoted from material coordinator to business manager and was responsible for coordinating, estimating, and ordering materials within the seating department.
When Marie's job was eliminated during a downsizing, she pivoted once again and accepted a position at the beginning of 2020 with the Census Bureau. She was excited for training to start in early April, but the COVID-19 crisis put those plans on pause indefinitely. While Marie set out to job search once again, she faced weeks of uncertainty with many companies in the middle of hiring freezes due to the virus.
During her job search, Marie came across a job posting for an event coordinator for a global e-commerce company. In the role, she would help manage the onboarding and training for the company's new hires. She felt that her experience in material coordination would lend itself nicely, and she applied through Adecco. The entire process, from the first interview to her first day of work, took just days. She enjoys the role and sees a lot of opportunity for advancement at the company.
An added (educational) bonus
Within a couple of weeks of her placement through Adecco, Marie received an email announcing that she was eligible to enroll in the Aspire Academy. The Aspire Academy is a free educational program exclusively for Adecco Associates. It offers a wide variety of accredited courses to help Associates learn new skills and grow their careers.
"I immediately looked at the course list and was pleasantly surprised to see programs that could help me build out my soft skills that would be valuable no matter where I go in my career," said Marie. "I decided to take the Microsoft Excel course first knowing that the experience would benefit me in any future job."
Marie finished the 22-hour Excel course, and she is now enrolled in the Career Readiness Bootcamp. This 10-lesson program will cover key skills for workplace and career success, from using core technology tools to understanding professional etiquette. She's also interested in embarking on the Stress and Time Management course later down the road.
"I've been really impressed with Aspire Academy so far. Not only have the courses been well organized, but the people have been really communicative and helpful. They've proactively reached out to me for my thoughts on the program, and it's been really empowering for me to feel like they care about my experience."
While Marie feels lucky to have had the opportunity to earn her Bachelor's degree, she said that the extra courses through the Aspire Academy will help to ensure she's putting her best foot forward professionally.
"I believe that the Academy is a powerful tool for Associates to further their skill set. It's free, you can learn at your own pace, and you'll never know how this knowledge can help you in the future in your career."