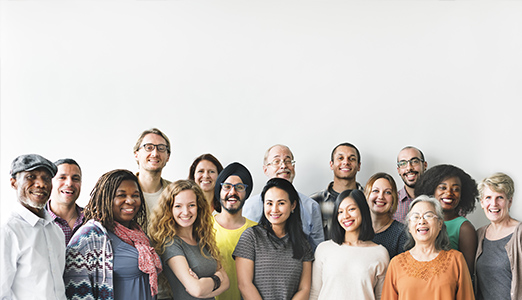 At Adecco, we're connecting candidates to more than just jobs – we're connecting them to life changing careers. We are proud of what we do, and our associates are proud to love what they do!
We sat down with Kathy Kenyon, a Human resources associate, to ask her a few questions on her great experience with working for Adecco.
What brought you to Adecco?
I had heard the name Adecco for years in Bennington as a placement agency to go to for temporary employment.
What was your interview experience like with Adecco?
My interview experience at Adecco was positive and encouraging.
Did you feel the recruiter placed you in a job that you felt you had potential to truly love?
The recruiter placed me in a position that exactly matched what I was looking for. They saw what my potential was and where my interests were.
How was this interview experience different from other staffing organizations or recruiters you worked with?
This interview with Adecco was different from others I have been involved with, in that the atmosphere was one of encouragement . I felt like they really wanted to help me find something I would enjoy doing and something I would want to continue doing.
How would you describe the Adecco culture?
The Adecco culture is one of professionalism and yet relaxed at the same time. Those at Adecco take their work seriously and really look to match skills and interest for the employee.
What is your favorite part about working with Adecco?
My favorite part of working for Adecco is the ease of working with and for them. If I have a question or problem, they address it immediately. I fortunately have not had any problems, only questions and those questions were answered that day.
What does your day-to-day look like?
I work Wednesdays and Thursdays 8am-12pm. If they should need me for special assignments on other days, I also work those days. I do various jobs when I am at work mainly administrative assistance type work. I may laminate and file, or work the front desk area greeting contractors and visitors. I may do data entry work and then file hard copies. I have created bulletin boards and I have even dressed a manikin in the required uniform.
Why would you encourage other job seekers to apply with Adecco?
I have encouraged others to seek employment through Adecco. I encouraged my sister. She was placed in a position through Adecco, and now is a permanent part time employee at a local business.