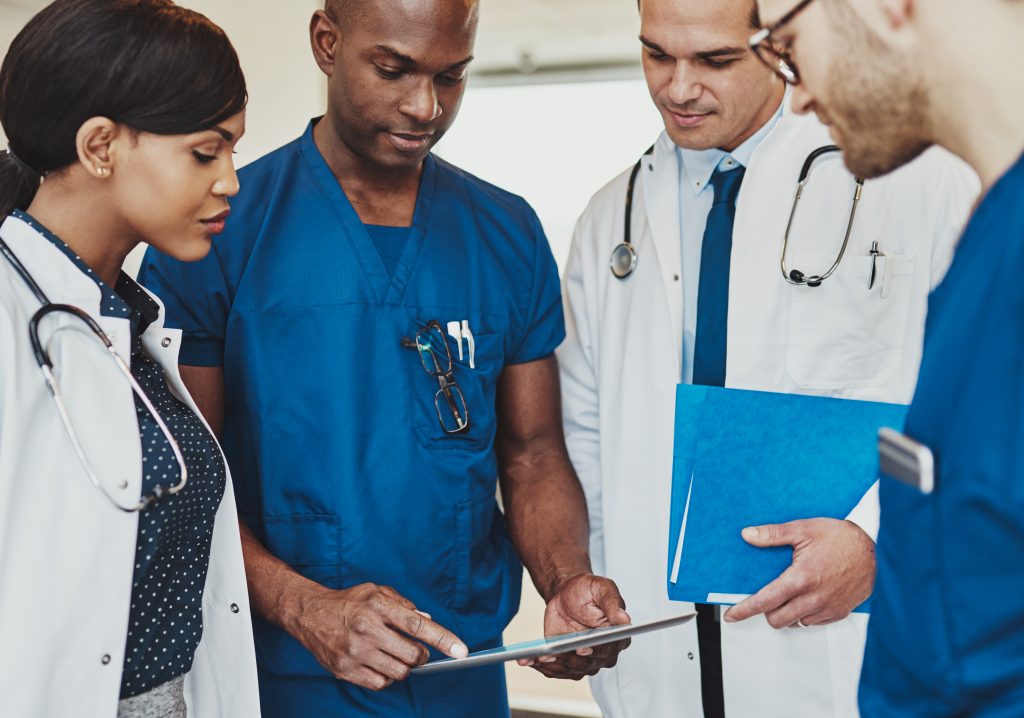 The unemployment rate is progressively decreasing, which means many cities across the nation are seeing significant job creation. We surveyed medical and science professionals to find out what cities they predict to be hotspots as the industry continues to expand.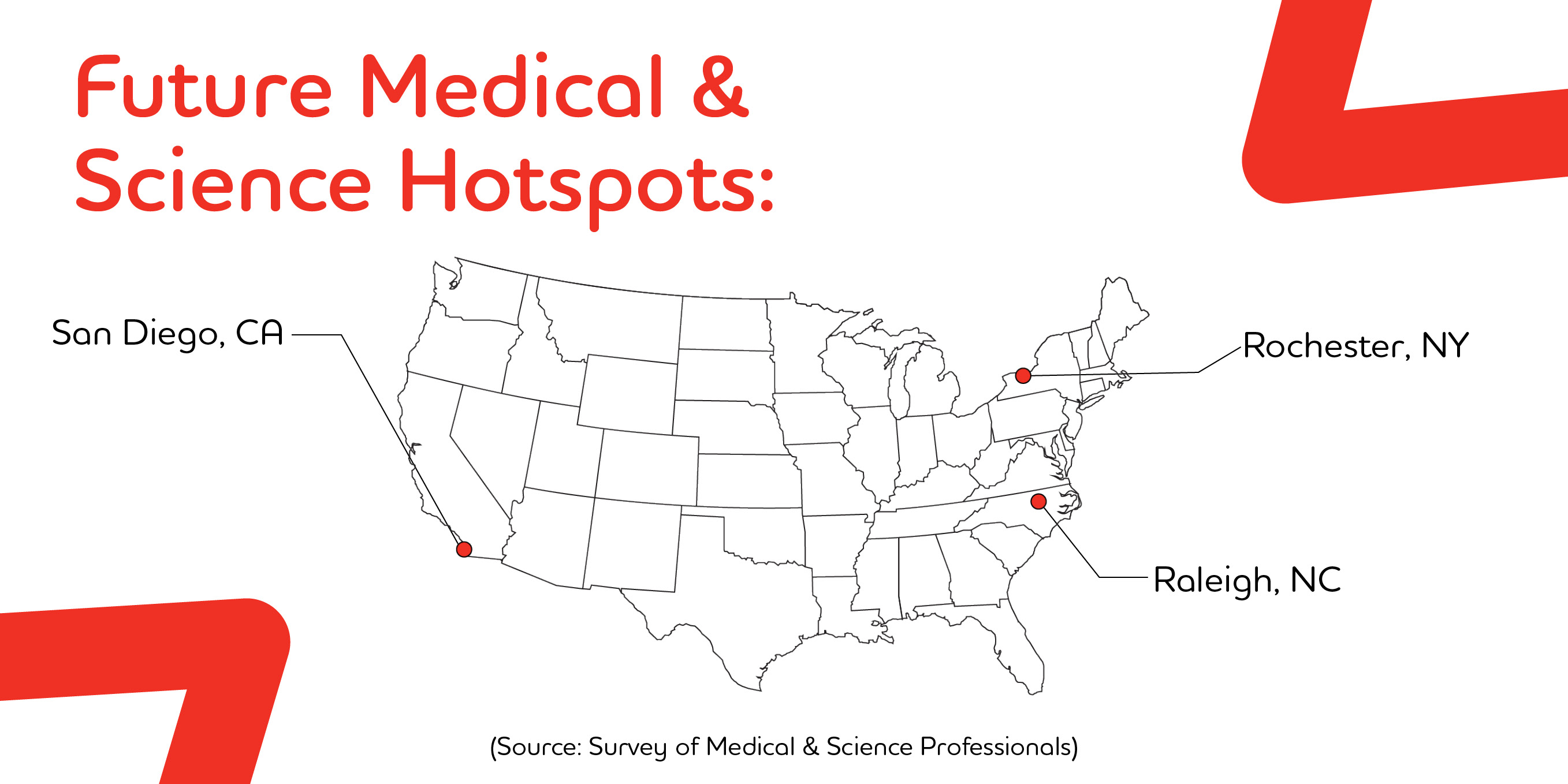 1. Raleigh, N.C. – "The City of Oaks"
Ranked number one at 30.6 percent in our survey and number three in Forbes best places for business and careers, Raleigh has much to offer for medical and science professionals. Over the years, healthcare has remained one of the major industries for the city. Outside of the office, Raleigh has much to provide residents. Named, the "Smithsonian of the South," Raleigh has approximately 40 free museums and historic attractions throughout the city. Along with its many museums, this capital city thrives on education with many highly acclaimed universities within 45 minutes of the city, allowing medical and science professionals many opportunities to stay up to date on industry trends.
2. San Diego, C.A. – "America's Finest City"
San Diego came in at a close second with 30 percent of the vote as a future medical and science hub. The city's booming economy provides lots of opportunities to excel in a medical and science career. Beyond the multitude of career opportunities, San Diego has much to offer its citizens. If you're an avocado fan, San Diego may be the place for you, since the city produces the most avocados in the United States. Not an avocado fan? Don't worry! San Diego has much more to offer, including a mild climate with temperatures averaging 70 degrees year round. The city is also full of attractions, such as the San Diego Zoo, Balboa Park and Belmont amusement park.
3. Rochester, New York – "The World's Image Centre"
This city was destined to become a medical and science hotspot after the first thermometers in the U.S. were manufactured here in 1851. According to Forbes, Rochester is an international center of medical development. Rochester is also home to countless cultural institutions, including the Rochester Philharmonic Orchestra, the Strasenburgh Planetarium, and George Eastman House International Museum of Photography and Film.
Medical and science professionals, keep your eyes on these cities as they continue to expand! The potential of these thriving cities to become the next hotspots for the medical and science industry is evident.