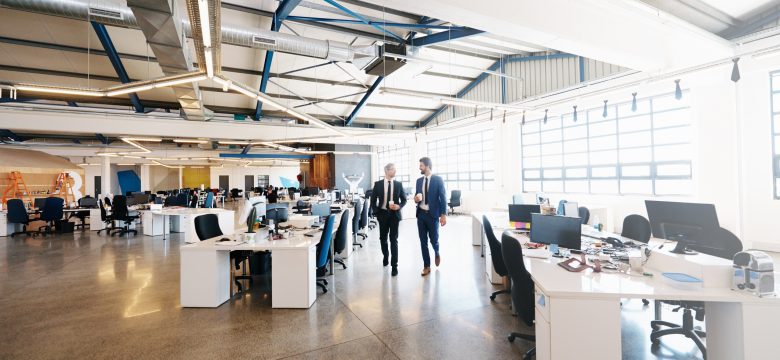 What exactly is an entrepreneur? According to Merriam-Webster, it is "one who organizes, manages, and assumes the risks of a business or enterprise." While that is an accurate definition, there is much more to it. Generally speaking, entrepreneurs dream about being their own boss, enjoy motivating others, are driven by financial success, and—perhaps most important—thrive in an innovative environment.
I know this because I was, I am, and I always will be a serial entrepreneur, following the footsteps of my ancestors. You might say that entrepreneurship is in my blood. Even as a child, I dreamed about turning my own innovations into businesses. Fortunately, I was able to do that, starting several businesses over many years, some very successful and others less successful.
I would be my own boss for life, or so I thought.
Then, one day, Adecco called, and, after several positions I became a Director in Spain, followed by the CEO of Latin America, and today, the President of Adecco Staffing in the United States. I must admit that, upon accepting that initial position at Adecco, my biggest fear was losing my entrepreneurial spirit. Thankfully, I quickly learned that I could work for a multinational company—even have a boss—and remain an entrepreneur at heart; Now, I am just an entrepreneur at the Adecco Group. And I still have the opportunity to motivate others, reach new financial heights and innovate, innovate, innovate!
Now I am an INTRApreneuer.
Why did I share this story with you? Because it is the perfect segue into discussing the 2019 Global Talent Competitiveness Index (GTCI). The GTCI, which is developed by INSEAD, Tata Communications and The Adecco Group, is an annual report that ranks countries based on their ability to attract, grow and retain talent. Its purpose is to provide data and analysis that helps business leaders like you develop talent strategies to compete in the global marketplace.
What is so relevant to my story, is that the major theme of this year's GTCI is fostering entrepreneurial talent.
The report goes into extreme depth regarding entrepreneurial talent, including why it is vital across the globe, along with other topics such as education for the future of work and leading through change. Here, partly via quotes from various authorities, I would like to share with you a few insights from the report's first chapter: "Entrepreneurial Talent for Competitiveness."
Entrepreneurial talent is critical to the global economy.
As Katrin Mayer-Haug, co-author of "Entrepreneurial talent and venture performance: A meta-analytic investigation of SMEs," states, "As the broad link between small and medium-sized firm activity and key policy goals such as employment or economic growth has become generally accepted, the conversation has focused on a more nuanced understanding of the entrepreneurial engines of economic activity. A significant body of research looking at antecedents to venture performance has identified that entrepreneurial talent variables account for meaningful differences in venture performance and that significant heterogeneity exists across performance measures."
Entrepreneurial talent is critical to your country and your business.
As Zhang Weiying, co-author of "Entrepreneurial talent and economic development in China," states, "The economic miracle of China in the past three decades can be attributed to the reallocation of entrepreneurial talent from the government/state and agricultural sectors to business activities. This change is unprecedented in the past two thousand years of Chinese history. When entrepreneurial talent was moved more to business activities, it created wealth, and the economy boomed."
Entrepreneurial talent must be fostered.
People who possess personality traits most conducive to entrepreneurial activity (innovativeness, risk attitude, extraversion, etc.) are not guaranteed to participate in said activity. Some people, more than their peers, need direction and resources, which can often be provided by employers. Formal education programs to help them better understand a business and industry, goals to challenge and motivate them, feedback to encourage them, and myriad other factors create a culture of innovation—and ambitious, inventive employees at your organization.
It is no surprise that many of the countries with the greatest entrepreneurial activity and/or talent impact—Switzerland, the United States, Norway, Denmark, Finland, Sweden, Australia, Canada—rank near the top of the 2019 GTCI rankings of 125 countries (top 15 shown below):
Switzerland
Singapore
United States
Norway
Denmark
Finland
Sweden
Netherlands
United Kingdom
Luxembourg
New Zealand
Australia
Iceland
Germany
Canada
As much as I could go on about entrepreneurship, I would rather encourage you to access your free copy of the 2019 GTCI. It not only delves much deeper into the world of entrepreneurial talent, but it also discusses a number of other topics and includes various sets of country rankings based on acquisition, retention, skills development and more.
It is a truly unique global report with information to help you see a clearer picture of the world's labor market, and with strategies that can be implemented at Fortune Global 500 companies and small businesses alike.
Download your copy of the 2019 GTCI.
On the topic of entrepreneurship, I would also encourage all emerging leaders to learn more about Adecco's CEO for One Month Program. Talent, ambition, resilience, drive and collaboration are just a few key qualities of a successful entrepreneur. These qualities are also what we seek in our next Global CEO for One Month. Consider applying today.