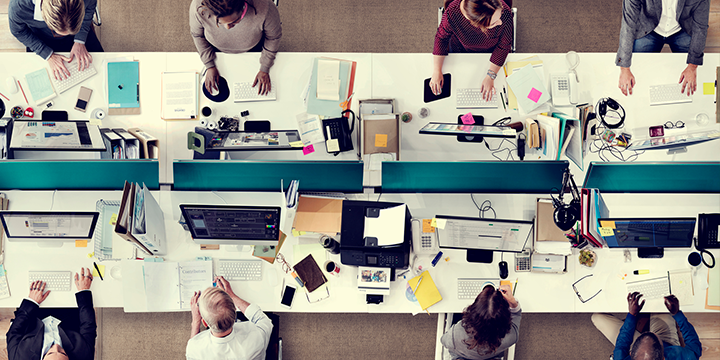 What exactly is Equal Pay Day?
Instead of defining it on my own, I'll use Wikipedia's definition. (Yeah, I realize Wikipedia isn't the most credible source in academia, but for this, it's fine… and accurate.)
Equal Pay Day is the symbolic day dedicated to raising awareness of the gender pay gap. It was last celebrated on April 12, 2016; since this date symbolizes how far into the year women must work to earn what men earned in the previous year, the exact day differs both by year and by country.
Hence, this year's date—April 4, 2017.
Why does Equal Pay Day matter to me?
Two companies. Five positions. Two male bosses. Three female bosses. That's the quickest, most incomplete summary of my career, but in this context, it's all you need.
Now, I've had five great bosses—bosses who've taught me A LOT. I can't express that enough (No, not just because they might read this.). The thing is, even though they've taught me so much, I've given their gender no thought. Honestly, zero. I've never once thought to myself "oh, well, he would say that," or "she would do that."
In fact, if I never saw or heard my bosses and didn't know their names, as ridiculous as that sounds, I could've never guessed their genders. They were absolutely, completely, 100% equal in every way. You name it. Knowledge, skills, talent, etc. Equals.
I was also lucky to work for a fairly progressive company, and currently work for another one. The first was a small business, and now I'm here at Adecco, a global giant. I could never imagine either having pay gaps based on gender, and that goes a long way towards building goodwill with employees like me.
What's my employer, Adecco, doing to support equal pay and opportunities?
Well, we constantly talk about it. But we can't just talk the talk; we must walk the walk. And we are.
Consider this: Roughly 70% of our senior leadership team is female. How many companies, especially ones as big as us, can say that? I'll venture to say not many. There's no gender gap in our corner offices.
Even in our marketing department, we're pretty evenly spilt between men and women. And judging from the culture established by our fearless marketing leaders (including several women), I can assure you there are no gender gaps of any sorts in our open offices either.
Because of all of that, the National Association for Female Executives recently named us a 2017 Top Company for Executive Women, something we love to brag about!
Oh, one more thing. We staff thousands of temp workers, and in the staffing game, there are often pre-defined pay rates. Whether this person or that person is hired, they earn the same. We've basically adopted that approach internally. Yes, when we hire professionals, there are inevitably salary negotiations that alter pay… but any alteration is based on education, experience and skills, not gender. Never gender.
What are other companies doing to support equal pay and opportunities?
Thankfully, they're not only realizing how much total sense equal pay makes; they're embracing it. In fact, lots of other major, recognizable companies have taken serious steps forward. Companies like Amazon, Cisco, Johnson & Johnson and PwC even signed the White House's Equal Pay Pledge.
I especially love this quote from PwC.
"Our goal is to inspire change that will help move all of us one step closer to fairness, building a much more innovative world in which men and women have the same opportunities and choices."
Shouldn't that be a goal for all of us—equal pay and opportunities? That's sort of a rhetorical question, but hopefully it still triggered an emphatic "Yes!" from you.
Why should your business support this effort?
Because why not? There's simply no legit, justifiable reason not to. Heck, there's no halfway legit, justifiable reason not to. Gender-based pay is nothing but an old-school approach that has persisted for far too long. Women shouldn't earn 80 cents for every dollar a man (in an equivalent position) earns. A person should earn a dollar for every dollar another person earns.
What has your company done—or formed plans to do—to promote equal pay and opportunities? We'd love to hear your story. Tell us all about it below.