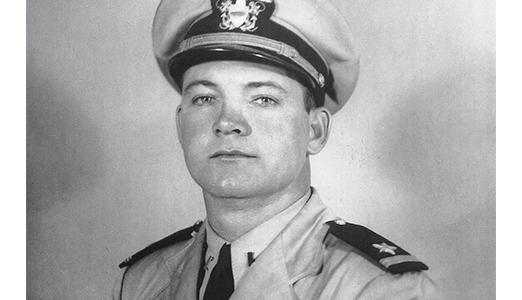 In the early 1940s, two sets of my grandparents headed toward Europe as part of World War II's famed Battle of the Atlantic. More than 75 years later, their descendants will make a return trip when my Navy family finishes a Summer move to Europe. While this link to our family past and service of country makes us feel part of a continuum, a lot has certainly changed since then. 
In 1942, a house cost around $4000 and a new car cost about $900. Even a summer blockbuster would only set you back 30 cents! But not every economic comparison is so "rosy." My grandmother Dorothy Nelson was one of the six million real-life "Rosie the Riveters." She stepped up to work in factories for just half the wages of her male counterparts.
We've certainly come a long way, but there is still progress to be made. Did you know that military spouses are unemployed at three times the national average? We firmly believe in the power and value that military spouses bring to the workforce and we're proud to have many of them working for us around the country. That's why we take such pride in our affiliation with the Military Spouse Employment Partnership (MSEP).
MSEP provides employment resources for military spouses through a corporate partnership initiative. Adecco has been an MSEP partner since its very beginning. Over the past 16 years, we have actively stepped forward to make a difference in the lives of military families. We will do so in the future, and we will continue to share our experiences with industry and government partners to help the business community realize the potential of military spouses. 
With the sacrifices of our men and women in mind, this Independence Day, I am thankful for the trailblazers in my family. I am thankful for the country that pulls together each July to honor our hard won independence. This year, I am especially thankful to work for a company that will let me continue in the meaningful career that I love, despite an impending military move across six time zones.
(I will also be thankful if my husband launches his Fourth of July fireworks arsenal without burning the house down, but that's another story.)
From our family to yours, we hope you have a very happy and safe Independence Day.
The Adecco Military Alliance is our commitment to meeting the employment needs of military spouses and veterans. We're featuring stories from our colleagues and associates who have been involved with the program throughout 2017. Read how Navy milspouse and Adecco associate Kristine Bumagat, found a steady job to help support her military family.
If you're hiring, hire a hero! To learn more about Adecco's Military Alliance program, check out our website.