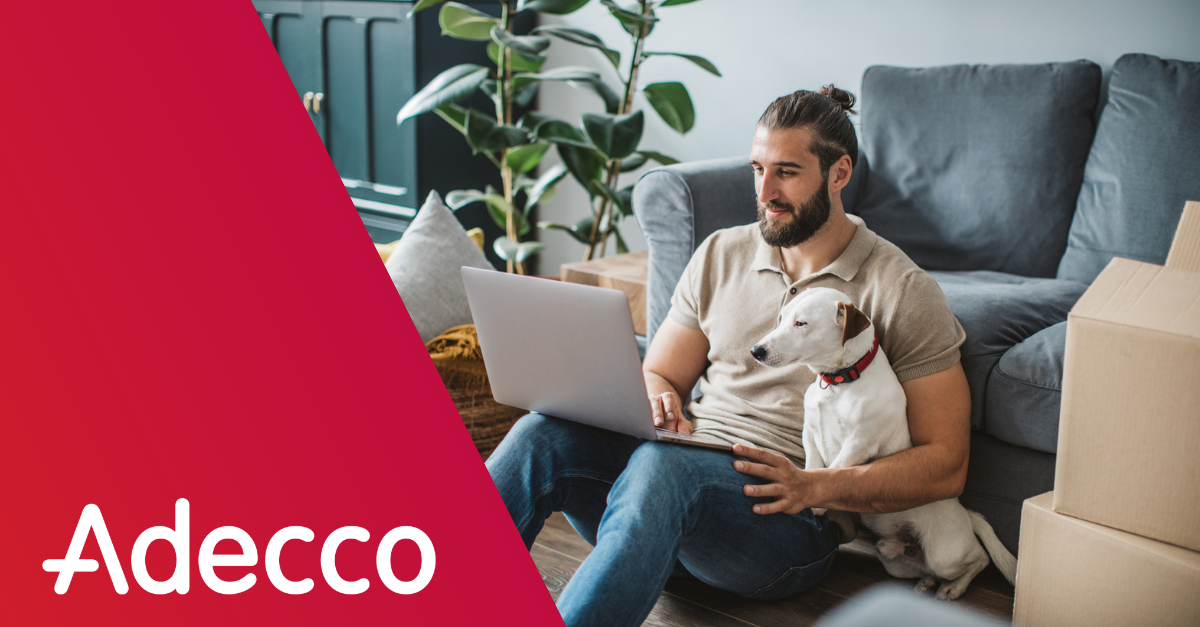 More than 36 million Americans have relocated during the pandemic. Are you in that group?
Maybe your newly remote job isn't working for you anymore. Or your office is bringing people back in-person way sooner than you expected. Or your big life change first started with a change of address. Being in a new location without connections makes the job search process challenging (even before factoring in how COVID-19 has transformed the current hiring process).
Luckily we've pinpointed 5 ways to find a job after relocating:
Step up your social media game
Worldwide social media usage has surged since the pandemic, but it's not just Facebook and Instagram. Business social media platforms have reported record levels of engagement, with LinkedIn members climbing to nearly 800 million users in 2021. That's potentially millions of profiles looking for new hires.
Polish up your profile and take your resume digital. Active recruiters will contact you if your skills are a good match and you can speak directly to HR professionals in a company that's caught your eye. Join local groups on the platform where you can network and watch connections in your new location grow.
Research this new job market
Looking for a job in another city or state? Research the area to see who the big employers are, what industries dominate, and what skills are most in-demand. Keep a lookout for which soft skills you can sell yourself on. They've become increasingly important after the pandemic.
If you find that positions posted on your local job boards require skills that you lack, don't be afraid to get training and learn new abilities (With our Aspire Academy, you have access to free learning programs to help you land that next job).
Stay open to remote work
Our research shows that 71% of workers globally want to work remotely more in the future than they did before the pandemic. And companies are taking note. By 2028 it's projected that almost 3/4 of all teams in all departments will have remote workers.
By opening yourself up to a remote job after relocating, you won't be limited to your location. And if you're like the average American who moved to the suburbs this past year, that means you can still work for larger companies whose headquarters are in larger cities (without the commute and with more space for your home office).
Look at temporary opportunities
There's no better time to try temping than after relocating – especially after relocating during the pandemic. You'll not only get a firsthand view of the job market in your new home before making a commitment, but you'll also start to build connections and learn new skills relevant to your area.
Temporary workers are in high demand since the pandemic. More than half of companies have increased their use of temporary workers since 2020 while those accepting temporary work placements have increased by two-thirds. Don't know where to start? Check out our guide on how to find temporary work.
Connect with an agency, like Adecco
Don't rule out a staffing agency if you're ready to take the plunge but are still feeling overwhelmed. It's our job to build connections both locally and globally, and often companies work with us for jobs that might not even be advertised on your local jobs board.
Adecco can be your guide through the whole hiring process. From tips on interviewing, polishing up your resume, and guidance on accepting a job offer, our team will provide professional insights during your job search. We'll also keep your information on file in case an opportunity comes along in the future. You can focus on making your new location home and enjoy the benefits of relocating in the meantime.
---
Whether you're looking for temporary work placements or a permanent position, Adecco is here to support you in finding a job after relocating. Take a look at our current job openings and check out our blog for more insights on navigating the hiring process and making career changes.