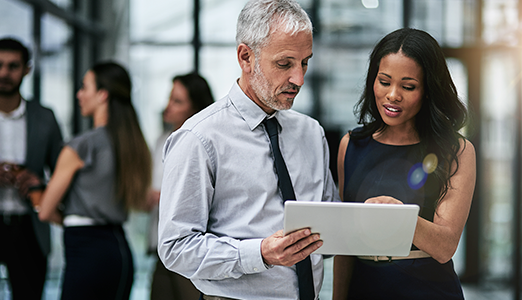 The Adecco Group's Global Talent Competitiveness Index (GTCI), which is a major undertaking for our team, serves as an annual ranking of countries and cities based on their ability to develop, attract and retain talent. While the release of the GTCI is always highly anticipated, the 2018 edition is especially exciting. This year, we not only provide updated rankings based on our six pillars (Enable, Attract, Grow, Retain, Vocational & Technical Skills, and Global Knowledge Skills); we also analyze a topic that is critically important to fueling innovation in the world of work: diversity and inclusion.
To summarize the 2018 GTCI, I will provide a snapshot of North America. The U.S. (third) and Canada (15th) have respectable global rankings. While both countries have positive Regulatory and Market Landscapes, Canada is slightly ahead in Regulatory, while the U.S. is slightly ahead in Market. One intriguing finding is that Canada outshines the states regarding talent acquisition, largely because of the support of immigrants and minorities, but the states outshine Canada regarding talent retention, largely because of growth opportunities.
One area where Canada has room to improve is Vocational & Technical skills. While the country has world-renowned universities, it lacks the trade school offerings of competing countries. Also, Canada has only one city that is ranked globally: Ottawa (24th). This might be surprising to some, considering the country contains burgeoning cities such as Montreal, Toronto and Vancouver.
Taking a deeper look at the current state of the U.S., the country moved up from a global ranking of fourth in 2017 to third in 2018, now trailing only Switzerland and Singapore. Two unique factors that contribute to this ranking are the country's access to formal education and the aforementioned number of growth opportunities. In terms of their ability to attract global talent, two U.S. cities lead the way: Washington, D.C. and San Francisco. Washington D.C. ranks sixth in the world, and San Francisco ranks eighth in the world. One area where the U.S. must improve, however, is social inclusion, particularly leveling the playing field for immigrants and minorities.
While there is room for improvement regarding inclusion, there is no doubt that diversity has positively impacted North America. It has been proven that teams of diverse people usually outperform teams of similar people; A blend of different experiences and perspectives leads to better innovation. This occurs across the entire hierarchy in organizations of all sizes. In fact, at Adecco USA, we are proud to have witnessed a paradigm of gender diversity. Many of our leaders, including Adecco USA President Joyce Russell, are women. Our lack of a gender gap contributes to a more positive, productive culture. It also helps us recruit the best professionals and remain a staffing leader in the U.S.
Continuing to expand on the 2018 GTCI's theme of diversity and inclusion, a theory from UC Berkeley Professor Ken Goldberg recently caught my attention. He states, "In contrast to a mythical monolithic AI (artificial intelligence) that will supersede humans, Multiplicity characterizes an emerging category of systems where diverse groups of humans work together with diverse groups of machines to address difficult problems in search, transportation, healthcare, design, and discovery."
I agree with Mr. Goldberg. This synergy is occurring and will continue to occur. It takes humans to develop AI. It often takes humans to run AI. And in our complex world, where objective and subjective intelligence is necessary to solve problems and advance cultures, humans and machines will undoubtedly coexist and eventually thrive. New skills, which we cannot even imagine today, will certainly emerge. And with those new skills will come ambitious workers spanning different genders, generations and ethnic groups.
The 2018 GTCI is robust and insightful. It offers an array of data, providing you with a clear picture of where each and every country stacks up in the competitive space of talent acquisition. It helps you understand the advantages of geographic areas and project where talent will shift. And this year, it supports diversity, a topic that should be paramount to all of us. I encourage you and your team to reference the index and reach out to us with any questions you may have.