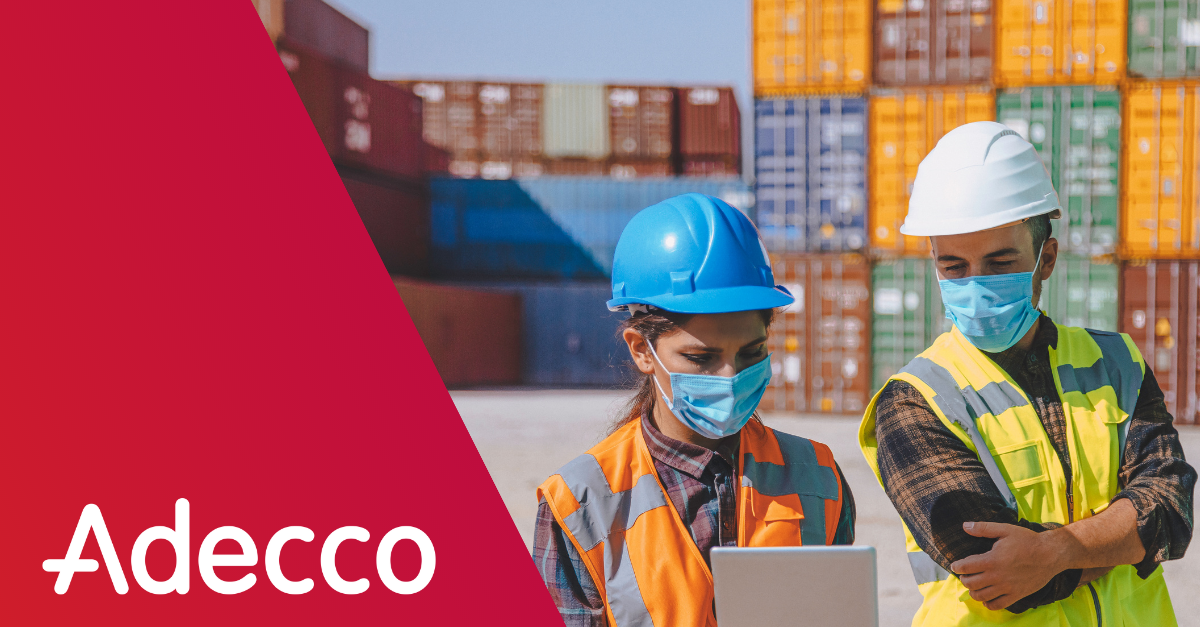 Pent-up consumer spending is roaring back after 18 months of disruption. But the supply chains that crisscross the world are woefully tangled, threatening shortages in everything from Thanksgiving turkeys to semiconductors to toilet paper. Below, we unpack the supply chain crisis and offer our advice on getting your business – and your people – through a holiday season riddled with complications.
What's driving the crisis?
COVID-related factory closures and distribution bottlenecks on the other side of the world are clashing with rebounding US consumer spending and rising geopolitical tensions. An unprecedented labor and skills shortfall in the US means getting goods out of the ports and inventory into stores is chaotic. More than 70 percent of all goods consumed in America move by trucks at some point in the supply chain, yet, there's a national truck driver shortage. The result? 'Containergeddon' at American ports, and a holiday season marked by fewer deals, soaring prices, and out-of-stocks.
What's the impact on sales?
Holiday spending could hit $1.3 trillion this year, a 7% to 9% increase on 2020 (11% to 15% in eCommerce). Shoppers are ordering stuff in record numbers, but it is another story when they'll actually get it. And while consumers can expect great deals once the containers are unloaded, that may not come until next year.
How's it affecting retailers?
They had to start Christmas early. Generally, Black Friday marks the start of the season, but stores were pushing holiday promotions forward this year to as early as mid-September. Big box retailers like Costco, Home Depot, Ikea, and Walmart have resorted to chartering their own cargo ships to avoid delays and soaring freight costs. Smaller businesses, on the other hand, don't have this kind of clout. A small retailer might have only one pallet in one container on one vessel, but that pallet could represent next quarter's payrolls. Inflated freight costs are wiping out their margins, just as delays are wiping out their inventories.
What's the government doing about it?
On October 13, President Biden announced new measures to ease the crisis, including a new round-the-clock working pattern at ports, railroads, and other connected services. But, as we've been reporting, the labor market is in a state of rapid flux, following 22 million jobs lost in just two months. While critical players like the longshore and warehouse union (ILWU) have promised to work extra shifts, they're not the only workers vital to getting our supply chains moving again. For that, we need to double down on restarting all the other parts of the labor market that came to a shuddering halt last year.
And what can businesses do?
Start holiday hiring early. (Very early.)
Half of US consumers plan to have their 2021 holiday shopping done by Cyber Monday (29 November). Businesses across the supply chain should have their seasonal workers lined up early.
Recruit for non-traditional shift patterns
Finding workers willing to work unusual hours is critical to solving the supply chain crisis. Our highways are less crowded in the evenings, and cargo moves out of ports much faster than during the day. But hiring for these working patterns is tricky and can often involve higher pay rates. A professional staffing agency can help strike a balance between optimum pay, due diligence, and speed-to-hire.
Look after your people
The holidays are an 8–12 week season. If you don't take on extra staff, you're likely to exhaust your current workforce. Driven by burnout, long hours, and customer hostility, millions are deciding that jobs all along the supply chain are not worth the effort, wage hikes or not. Employers need to get creative in their attraction and retention strategies, invest in wellbeing, appeal to candidates' top motivators, and nurture a healthy work-life balance.
Optimize wages
The current crunch is pushing up consumer prices by as much as 20% this holiday season, canceling out many pay rises. Even with weak hiring in September, we saw strong wage growth. (Walmart just gave its warehouse workers a temporary pay raise of $1-5 more per hour through January 2022.) A pay increase is usually way cheaper for employers than the downstream outages that staff shortages inevitably cause.
At Adecco, we are stepping up to address the root causes of America's skills gap and labor crunch, which overlap the current supply chain crisis. We're investing in training people right here in America, including apprenticeships and work-based learning in critical industries like manufacturing. And we're committed to providing thought leadership on the issues impacting the American workforce, like the upcoming infrastructure bill.
Learn how we helped a global transportation and logistics leader quickly recruit talent for last year's peak season. Find out how our transportation hiring specialists are finding new drivers to meet spiking demand while taking the heat off tired workers. Or talk to us for tailored advice for you.
до зарплаты займ мфо