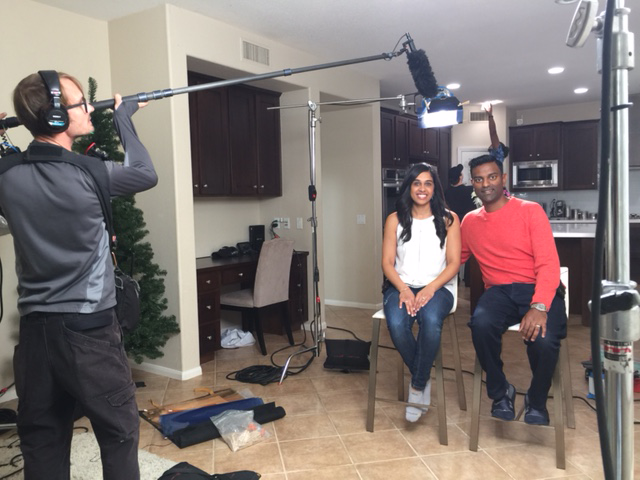 When I moved to San Diego, California from New York, New York, I was overwhelmed with the prospect of finding a new home for my family. I wanted to find the right place in the right area with, of course, the right price. That doesn't sound too complicated, right? Since it's a seller's market, it probably would've been a daunting task had I not been given the opportunity to be on HGTV's House Hunters. Throughout the process, I couldn't help but think about one thing: how similar finding a house is to the current job market. Here's what I mean…
Curb Appeal: It Matters
If you saw my episode, you know curb appeal is important to me! But it's not just me who cares about first impressions, it's also job seekers. With the demand for top talent exceeding the qualified candidates on the market, a potential employer's first impression can sometimes determine whether top candidates will pursue an opportunity or let it go by the wayside. To improve your curb appeal to candidates, consider touting flexible schedules, work-life balance and your training programs. Our Workforce Management Insights report talks more about this!
A Turnkey Option is Impressive
Finding fixer-upper houses may have become a more popular trend lately, but I'm here to tell you there's something that stands out about a house that's ready for you to move right in. The same is true of top talent: employers are drawn to candidates who already have the skills and qualifications needed to go straight to work. We call this top talent, and it's not an easy thing to find!
Stay Within Your Budget… When You Can
I'm typically a fiscally responsible person, but if I had found the perfect house for my family that would have stretched my budget just a little, I would have considered it. Whether you're hiring or considering a new opportunity, flexibility is important. Pay is typically the most important factor to candidates and employers alike, but consider this: another opportunity or candidate like this one might not come along again! Are you willing to let money stand in the way of the right fit?
Think Long Term
When we were looking for our new home, we were thinking about the future and making sure we were getting the right place for our family in the long run, not just for the here and now. Thinking ahead can help you make sure your next step is the right one, whether it's a temporary role that will boost your resume and help you land your dream job or a long term move that has potential for you to grow your career.
Ask for Help
There's no way we could've navigated this tricky housing market on our own! That's why we called in a Realtor to help us be more efficient with our time and energy. Finding the right fit, whether it's a candidate or a job, isn't something you have to do by yourself. We've got trained professionals to partner with you every step of the way to find the right fit. Take a look at your local office and get in touch!
Want to watch our House Hunters experience? Check out season 129 and episode 9!