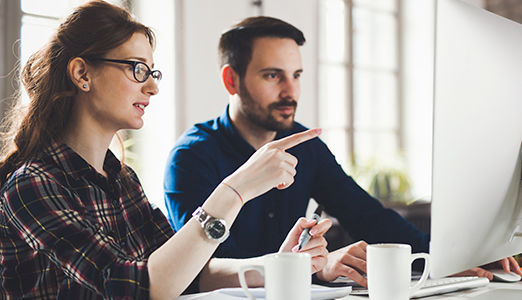 Last Summer's Work (Maintenance Man)
One year ago I would have never dreamed of interning for a global Fortune 500 company. Just last summer, I worked as an assistant for the head of maintenance at the elementary school where my mom teaches. I cleaned a lot of toilets and worked in the heat for the majority of my time—not exactly the most glamorous job duties—but I did learn valuable lessons that I could use in the future. For example, I learned the value of a dollar, and I gained an appreciation for other people who do similar work. It was definitely a worthwhile experience.
This Summer's Work (The Intern)
After starting my sophomore year of college I began to consider a more professional summer job or even a paid internship. My only question was, "how can I obtain such a job?" Little did I know, my father happened to be friends with the Regional Head of Human Resources for Adecco, Rich Thompson. Mr. Thompson recommended that I apply for an Adecco Group (that's Adecco's parent company) summer internship in Jacksonville, FL, and sure enough, after completing an interview I received an opportunity to intern in the corporate marketing department. I couldn't wait!
Inaccurate Expectations
I'll be honest. My overall expectation was taking on the role of a typical intern: filing papers, formatting documents, filling in Excel spreadsheets and finding coffee. Fortunately, I was completely wrong. I arrived on my first day to a very energetic and positive atmosphere and immediately felt welcomed and decided to go forward with an open mind. And instead of doing strictly busy work I quickly learned that I would be involved in projects, meetings and phone calls with marketing colleagues, the business unit and business partners. It was actually pretty intense, but now I know I can handle whatever my career throws at me.
Greater Knowledge
Over the past couple of months I learned so much about an office environment and what it takes to be part of a team. From understanding how the operations group allows projects to flow along and meet deadlines, to how the digital marketing team promotes various collateral online, to how the content team makes creative ideas come to fruition, it was such an eye-opening, enlightening experience. Also, as a public relations (PR) major, my managers made a point to include me in a lot of writing—pieces like online ads, blog posts and press releases, which all require different approaches and writing techniques.
Real-World View
My primary boss, the Public Relations Manager, Mary Beth, did a great job of showing me what a real PR professional does on a daily basis. One particular thing she allowed me to do that I'd never get the opportunity to do in school was listen in on media calls. Calls where the media request to speak to Adecco Group representatives about the economy or labor market or world of work. This helped me develop a better understanding of how individuals communicate in a professional atmosphere. So much goes into setting up and completing an interview, from calls, to technology to prep meetings. I was surprised how thoughtful each and every step was. Put it this way: Next time I read an article with quotes or watch a news interview, I'll pay closer attention since I appreciate everything that went on behind the scenes.
Skills Growth
Another project that I'll always remember was for Modis, the Adecco Group's main IT and engineering staffing company. I was instructed to reach out—via email and/or phone—to colleges and universities across America in order to promote a prestigious internship opportunity that would take place in Europe. It was a pleasure talking with various individuals (and enhancing my verbal and written skills in the process) from career centers, different schools at major universities and even computer science clubs. Long story short, after the project came to an end I quickly realized that I had made a contribution to the company's success. I looked at the marketing metrics and saw how far we reached and how much attention we received. It felt great to contribute, especially at such a massive company.
Employer and Intern Advice
This internship has given me a first-hand trial run of what it takes to succeed in a professional job and environment. It was diverse, interactive and fast-paced, and I'm thankful to everyone who helped me along the way. If I have one piece of advice for companies who offer internships, it's this: Within reason, throw your interns into the fire. Let them learn and grow fast. That's what they need. And for actual interns, here's my advice: Volunteer for everything and ask questions about anything. That's how you'll maximize your experience and gain confidence heading into your career!