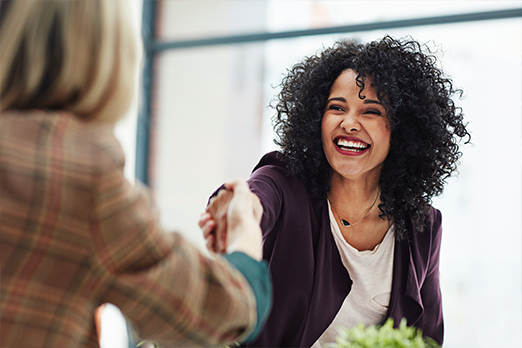 At first glance, working with multiple staffing agencies seems to be the best way to maximize your chances of getting a job. By leveraging the connections, clients and jobs available through each, you end up with the greatest number of possible job opportunities. . . right?
Not always.
1. Know that being submitted twice may get you blacklisted.
With certain companies, if the same candidate is submitted twice, the system will kick them out of the process entirely. Being submitted twice will not help your odds.
2. Try to avoid applying directly with a company and also through a staffing agency.
Generally, if you have already applied through the company's system, the company will not consider you as a candidate through a staffing agency. Ask the recruiter if you will be considered if you have already applied through the company's website. If they say yes, you can agree to be submitted. Often, applying for a direct hire job through a recruiter is a great way to get your resume to the top of the stack – recruiters have direct access to hiring managers.
3. Ask your recruiter to consult you before submitting you for a role.
Politely mention that you are working with multiple agencies and ask that the recruiter contact you for your approval prior to submitting you for a role. In some cases, if you're working with a recruiter and a similar role comes up that matches your job preferences, they may submit you and let you know afterwards. However, you'll want to review the job description prior to submittal to ensure you haven't already been submitted.
4. Keep detailed records of all jobs you are submitted for.
Include the name of the agency, contact information for the recruiter, a description of the job, the client (if the job is not company confidential), the location of the job, the pay rate agreed to, the date you were submitted, and the date you were told you'd hear back.
5. Compare any new job opportunity to your list to ensure you haven't already been submitted for the role. 
When a recruiter asks you about a job that sounds similar to a role you've discussed with another recruiter, consult your list to see if you've already been submitted. Be honest with the recruiter about other opportunities you've been submitted for.
6. Remember that two job postings for the same role may not be identical.
Recruiters create their own job postings, selecting key points from the client's original job posting.
If you're not sure if the job is the same as one for which you've already applied, send the job description to the recruiter so he/she can review it.
If necessary, reach out to the first recruiter for more details before allowing the second recruiter to submit you. If they'll release it to you, the name of the hiring manager is a good way to be sure.
7. Sign a "Right to Represent Agreement" if requested.
Sometimes, if recruiters know that multiple agencies are working on the same role, they'll ask you to sign an agreement stating that you're working with them on this position. This may also protect you if agencies submit your resume without your knowledge or consent.
"Bad" recruiters will submit your resume from a job board; and contact you only if an interview is requested. Submitting a candidate without their consent is not condoned by reputable staffing agencies.
If you've find out you've been submitted for a job by an agency you are not working with, you can contact the agency to request they withdraw your resume.
8. If two agencies contact you about the same job simultaneously, choose the agency that is the best fit.
Each agency has its core competencies. Consider the following points:
Which firm has a stronger relationship with the client?
Which agency is a better match – does one agency typically staff jobs in this field; while this seems to be a "one-off" for the other firm?
How much time does each recruiter spend with you and how much detail do they share about the job?
What is your previous experience with each firm?
If your job search has you in contact with multiple recruiters, make sure to leverage them strategically. Most importantly, be transparent with them about how many staffing professionals are currently involved with your search. Organization and honesty are your best bet to that great job opportunity!