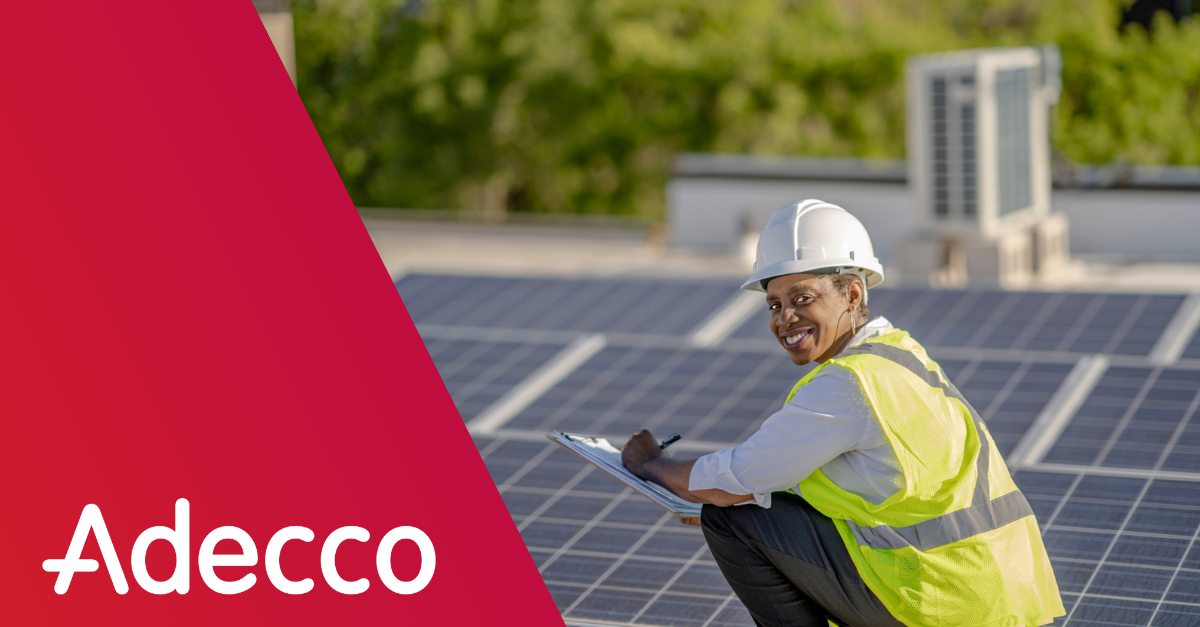 85% of the jobs that will be in demand in 2030 haven't even been invented yet. These new jobs, and the new skills required to do these new jobs, stem from the shift toward the green economy or an economy based on lowering environmental risks.
Is your resume ready to impress employers taking a greener approach? According to research in our white paper, Skills for the Green Economy, the energy sector alone can produce 18 million new jobs if workers have the right skills (or can be trained on these skills) to adapt to green practices.
Here are the top opportunities to look out for and green economy skills to add to your resume:
Green skills will drive the automobile industry
In just five years over 1/3 of all cars sold will be electric vehicles, hybrids, or plug-ins. As a result, automobile companies will look for new talent with the right skills to drive their business through this transition. The jobs that will need filling? Network engineers and software specialists to help design vehicles, mechanics and manufacturers to produce batteries, and educated salesforce members to sell new products.
A whole range of skills from software design to systems analysis will be in-demand for the automobile sector. Want to learn these skills and add them to your resume? Our sister company, Modis, has developed a state-of-the-art reskilling program where you can get trained to work for the automobile industry and more.
Maintenance will make a big comeback
Reduce, reuse, repair? As Americans are shifting to throwing out less and recycling more, households will make an effort to maintain products like appliances and electronics instead of buying more. Even Ikea, famed for being the face of the "fast furniture" industry, will focus on offering repair and maintenance services to prolong the life span of their products.
According to new Pew research, demand for mechanical skills like repairing and system maintenance will see a 27% increase in the new green economy. Highlight these skills for the green economy on your resume, along with knowledge of specific equipment and your ability to problem-solve to help you land a future maintenance job.
Analytical skills are increasing in importance
The trend in future work isn't just going greener. It's going smarter, too. As we enter the Fourth Industrial Revolution, technology continues to permeate the workforce, edging into traditionally manual jobs like warehousing, too.
How exactly? Fields like warehousing rely more and more on computer programming to run complex machinery and systems analysis to maintain their supply chain. According to Pew, system analysis rates as the most critical analytical skill for the green economy, while programming is the green skill that will increase in demand the most.
But soft skills will still reign supreme
While technology will help shape green economy skills, soft skills will remain fundamental. When asked to rate 35 skills on importance, employers listed soft skills as the top four most crucial. In order of importance, they are active listening, speaking, critical thinking, and reading comprehension.
Learning how to sell your soft skills will be increasingly important on both your resume and in your job interview. Instead of listing basic skills like "speaking," give examples of meetings you've led, or presentations given. With 92% of recruiters agreeing that soft skills are as important (or more important) than hard skills, don't overlook the importance of these on your resume.
How do I get these skills?
Whether you need training on analytical skills or want to expand your soft skills, the Aspire Academy can help. Courses ranging from "Warehousing and Distribution" to "Stress and Time Management" are available to you free of charge. Enroll now and check out what green skills you can learn.
At Adecco, we're here to help you through every stage of your career. Whether you're returning to work, looking for a new opportunity, or just starting out in the workforce, you can find support from one of our local recruiting teams.