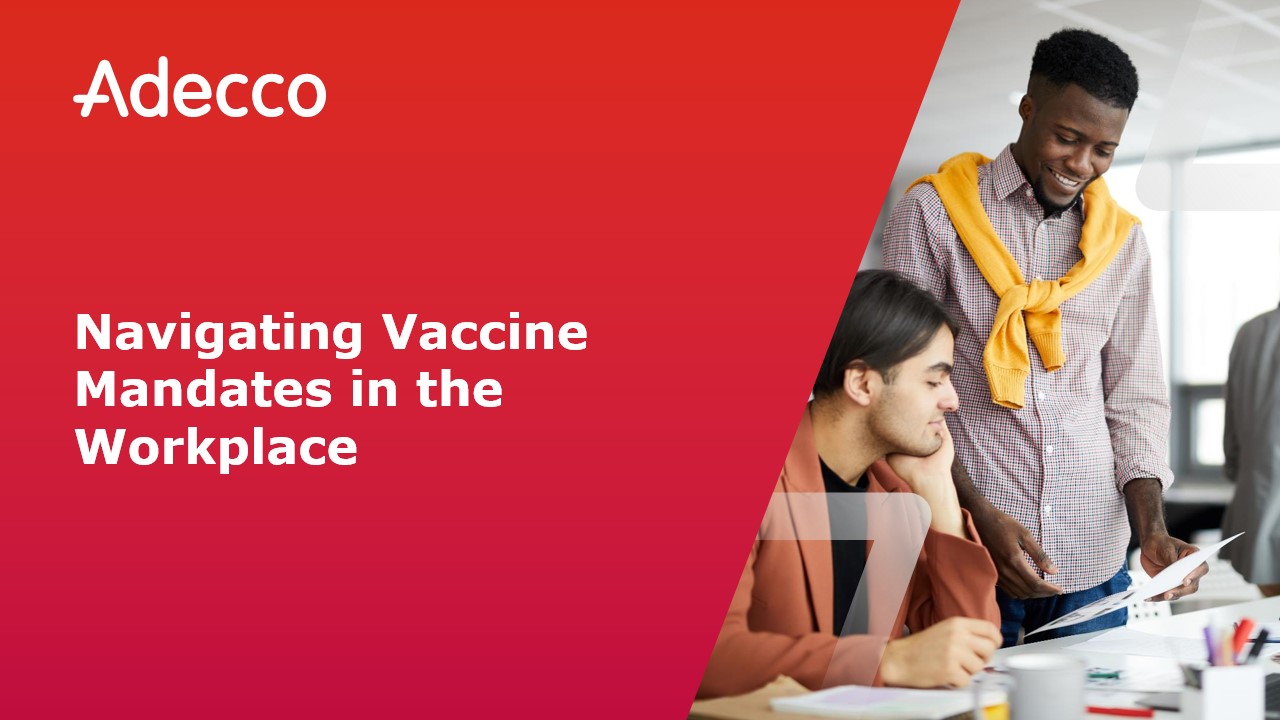 Employers are wrestling with challenging decisions as mandates impacting workers are currently tied up in the courts and some states are passing their own policies that directly contradict the federal mandate.
What can you do?
In short, start preparing. If you're struggling with where to start, check out our webinar "Navigating Vaccine Mandates in the Workplace." You'll hear from the Adecco experts who are closely watching a still unpredictable situation:
Vanessa Hodgerson, VP, Counsel
Donna Scholz, VP, HR Compliance
Jonathan Stokoe, SVP, Adecco
Learn more about current state laws and court challenges and what you can do to prepare for whatever shakes out.
Note: This webinar was recorded on 12/14/2021 and addresses the current state of mandates at that time