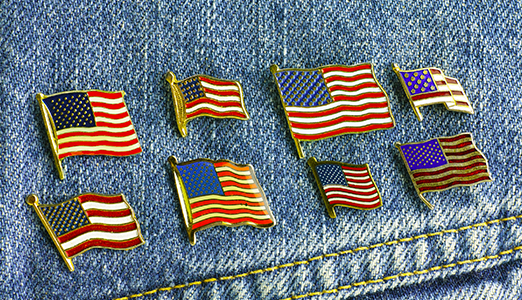 We are proud to commit to helping our fellow men and women of the military as they make the transition to civilian life and help their spouses hold the fort down with gainful employment. In honor of the birth of our United States Navy, we are overjoyed to share the story of Kristine Bumagat, a Navy milspouse who has found a steady job to help support her military family.
Due to military orders and family obligations I relocated to Panama City, FL from San Diego, CA in October of 2016. Initially, I was not at all happy about the decision to live here simply because of the unpredictability that came with moving.
When I first got here, I took up a quick job at Chili's, but in order for my family and I to afford our dream home, I had to work double shifts five days out of the week. This caused a strain on me and especially my family, because I was never home and when I was, I was always tired and rarely had energy to spend time with them.
Finally, a friend recommended a recruiter named Carolina at Adecco to me. She was very warm and welcoming when we met, and from the get-go was very curious about what kind of job I was looking for. I told her I wanted a 9-5 job that would pay more than what I was making at Chili's, would get me home in time to make dinner and free up my schedule for the weekends. I have been a waitress all my life and I have been wanting a more stable job with set hours. I was very skeptical because I had no experience and very little skill to retain this type of job, but Carolina assured me that she will do whatever she can to find me the perfect job.
After some time, she informed me that an HR Administrative Assistant position opened up at a local vacation home rental agency. I was very nervous about the interview, but she walked me through the entire process and told me a little about the company and job. I was hired the next day! Now, almost three months later, I will be converting to a full-time employee as their Revenue Coordinator. Since being hired, I have been promoted and received a raise.
I could not thank Carolina enough for her hard work in finding this job for me, and believing that I was right for it. I am now able to work while still having free time for my family and friends; I have gained so much experience within these past months and feel like I am actually building a career.
I make enough money that I do not have to kill myself working; but most of all, I am just extremely happy and feel blessed to have had this opportunity presented to me. Had I not met Carolina, I feel like my life wouldn't be as positive as it is right now.
The Adecco Military Alliance is our commitment to meeting the employment needs of military spouses and veterans. We're featuring stories from our colleagues and associates who have been involved with the program throughout 2017. Read how military spouse and Adecco colleague, Rachelle Chapman, honours her family, country and career.
If you're hiring, hire a hero! To learn more about Adecco's Military Alliance program, check out our website.