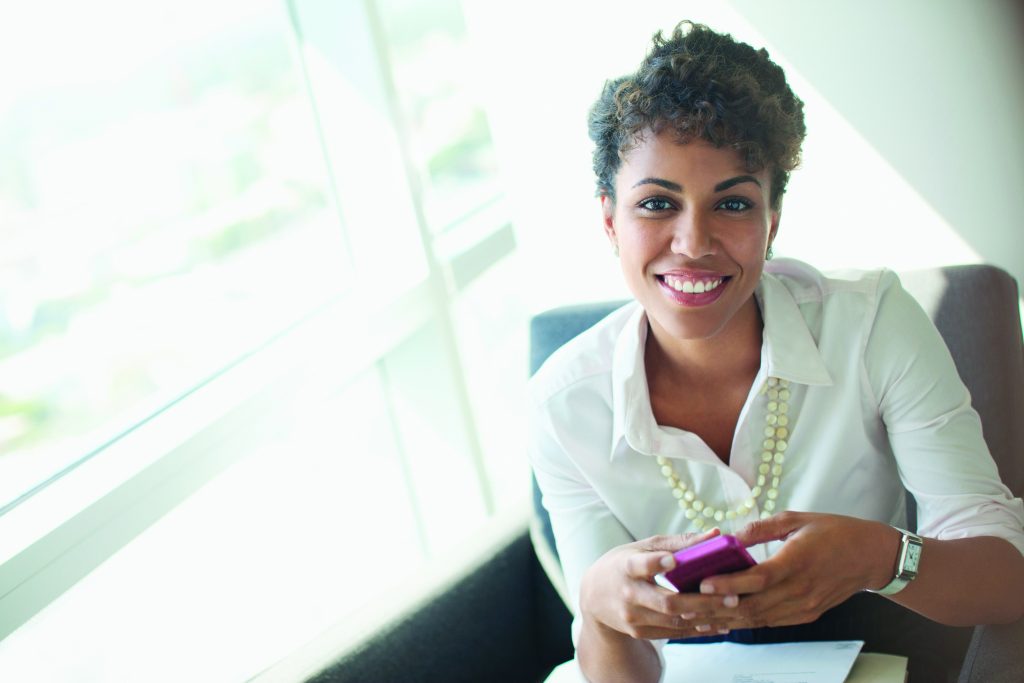 For most of us, even with the aid of the digital era, the idea of a job search conjures up thoughts of stress, tedious (and often fruitless) gestures of interest, and an aggravating amount of time spent waiting to receive a response that may never come. In many ways, the traditional hiring process is an inefficient and frustrating endeavor that both employers and employees seem to dread.
Employers on the cutting edge of the mobile recruiting revolution are hoping to change that. Mitigating the risk of losing talent due to lapses in crucial communication early on in the hiring process is the essential function of mobile recruitment strategy.
According to an IBM 2017 WorkTrends study, "…almost 70% of high potentials said that organizations using mobile to hire are more attractive." Additionally, of the top-talent employees surveyed in the study, three out of four said they would use mobile recruitment in their future job searches.
Armed with these insights, how are top companies moving to mobile? Here are a few of the top mobile recruitment trends that tech-savvy organizations are using to attract and retain talent:
Text-based Interviews
Although many of us may think the idea of being interviewed for a job via text message sounds impersonal and absurd, many companies are finding new ways to make text-based interviews viable and efficient.
Companies like TextRecruit, a text-based mobile recruitment platform report a staggering 37% of candidates respond within 15 minutes of receiving messages.
Recruiters at Adecco Staffing frequently use Google Voice to text job candidates throughout the interview process.
"More and more of the population we are trying to reach actually prefer text messaging to talking on the phone. This gives us an edge because we are able to reach them in a way they are comfortable with while building an employee/employer relationship," says Jennifer Ramirez, Centralized Delivery Manager of Adecco Staffing.
Google Voice is a free, online option to make calls and send text messages to individuals, with the capability to audio/video conference with a  group of individuals. Recruiters can have a local phone number for the area they're sourcing in, which increases the response rate.
Anthony Gleason, a branch manager for Adecco Staffing in New York, has been using Google Voice for over a year now.
"Google Voice is an easy way to contact potential candidates at any time, relaying messages without having to directly connect on the phone. This allows you to recruit multiple people at the same time with increased efficiency. It's also great for communicating with candidates who are currently working but looking for either a new job or a second job. While they may not be available for a phone call during working hours, they can usually respond to a few text messages without delaying the interview process too much," says Anthony.
Text-message recruitment is not only limited to the interviewing process, however, as many companies use text messages to advertise for new opportunities and to remain in contact with interested candidates for future opportunities.
Snapchat for Professionals?
At the cutting edge of the mobile recruitment revolution is the unlikely collaboration between the popular social media app Snapchat and fast food giant McDonald's.
McDonald's plans to hire more than 200,000 new employees this summer, most ranging from the ages of 16-24 years old. Earlier this week, Snapchat users became the target audience of a McDonald's hiring campaign, using a 10-second ad that includes a "swipe-up to apply" feature for interested job-seekers. Dubbing the campaign, "snaplications," the tech giant is redefining the key concepts of "convenience and speed" in order to attract young employees by the masses.
Get valuable FaceTime, anytime
Video-calling applications like FaceTime and Skype allow for mobile candidates to reach (and see) employers remotely, which saves an incredible amount of time and resources when narrowing the search for new talent.
Of course, mobile recruitment poses the risk of technical difficulties and miscommunication, but as technology continues to advance and become more reliable and convenient, the potential rewards far outweigh the risks. As CA Technologies CEO Michael P. Gregoire puts it, "…you wouldn't marry someone without meeting them in person first. The same goes for high-level recruitment." Mobile recruitment is an excellent way to get the early stages of recruitment out of the way faster.
Mobile Recruitment Meets Social Media
Social media-based mobile recruitment platforms also hold unique potential for attracting the ever-elusive, passive top-talent potential that so many employers are hoping to find. Many of the most qualified candidates are already employed, and therefore not investing the time and effort to proactively seek out new employment. Catering to these candidates must be focused on meeting them where they are and making the first move. This type of candidate requires recruitment to be fast, convenient, and low-maintenance; which are all hallmarks of social media-based talent recruitment. Likewise, data shows that mobile recruitment using text message, mobile email, or even social media platforms is a great way to promote talent from within.
Are you skeptical of the quality of candidates you might attract on platforms such as Snapchat? You should think twice before assuming mobile recruits are flippant or less productive than applicants using more traditional means of job searching. According to a recent IBM study comparing top-performing employees to employees with average to below-average performance, data shows "High potentials engaged in more mobile job search activities than all other employees [those with below average performance in the workplace]". The same study also found that top-performing potentials responded to job postings more quickly, and retrieved information about job opportunities faster."
Mobile recruitment helps eliminate the cost-ineffective communication hang-ups that occur during recruitment and onboarding. It also enables a faster, simpler method of hiring that makes it possible for companies to meet the demands of the lightning fast, simplicity-centric digital age.
As Philip Green put it, "Good, bad, or indifferent, if you are not investing in new technology you're going to be left behind."