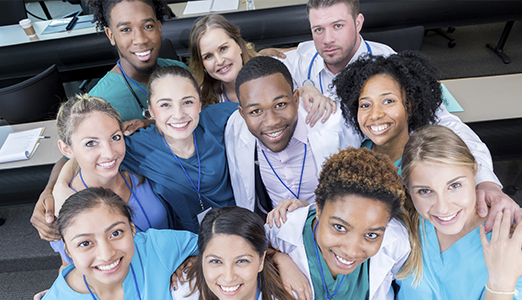 Understanding the salaries of the top positions in the healthcare industry is a very important step in making sure that your employees and potential employees are satisfied and performing up to their potential. However, there is so much more to the hiring and retention process in the medical industry. Once you've got a handle on pay rates, it's time to put that information to use. Here are a few simple tips that can help.
Analyze Current Employee Salaries
One of the first things that you should do when getting an update on the standard pay rates for those in your specific industry is to look at what you are paying your current employees. How do local pay rates and cost of living line up with the national averages? Do you have people working for you who are far under the industry norm? Is your staff overdue for a salary review? Take time to look at what you're paying your employees and analyze your staffing budget.
Reset Guidelines Where Necessary
If your starting salaries are not up to par with the typical pay by experience, education, and location, it's time to make some changes to your salary guidelines. You can do this position by position or decide to overhaul the entire organization at once. No matter which direction you take, know that this investment will help to ensure that you have the staff that you need, rather than losing them to another facility who has brought their pay rates in line with the national standards. Make sure that you are up to standard, providing increases to deserving staff who are under the standard.
Up the Game with Benefits
Sometimes, the cash flow just isn't there to offer the higher end of the salary rate for your area. While this isn't ideal, you can sometimes work around this problem with fun and unique additions to your benefits program. Maybe it would be cheaper to offer on-site daycare to help working families or if you're looking to attract younger talent, partnering with local health clubs or other services for a group discount on memberships could be helpful. Develop a flexible strategy for personal time off and work hours, to allow your employees to take care of responsibilities and enjoy time to relax and recuperate. Though additional benefits may not appeal to everyone, some may consider a slightly lower base salary when the job perks are good.
Get the Word Out that You're Looking for Talent
Once you have your newly revamped salary and benefits package put together, it's time to spread the word that you're hiring. Staffing agencies are a great way to find potential talent that might be interested in your open positions, as they have a global reach that can help you find just the right fit. Career fairs can often bring in a number of qualified and interested individuals who might want to be a part of your organization. Additionally, partnering with local colleges and universities to recruit new graduates can be a great resource.
Using your knowledge of standard pay rates will help show your employees and potential hires that you understand their worth. By putting together a great benefits and salary package, you can attract and hire some of the best and brightest in the industry.