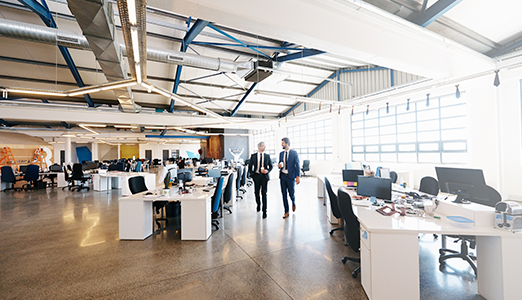 I recently joined a Facebook live Q&A panel with fellow members of Adecco leadership. It was a great opportunity to share the direction of our company and personal perspectives with our many colleagues and viewers across the globe.
Participants included The Adecco Group Global CEO Alain Dehaze & his shadow for the past month, global CEO for One Month Ed Broadhead from the United Kingdom. Ed has been diving into operational reviews, investor meetings and traveling across the globe. Alain explains how the program is designed to offer the insight of experienced professionals to aspiring youths who rarely gain such exposure, while at the same time enabling Alain to reflect on the business through the eyes of a younger generation.
Companies who leverage a multi-generational workforce are able to draw on the diversity of opinion and unique skills that each generation offers. The strength found in that synergy has grown into the CEO for One Month program being across 50 countries with 120,000 applicants in 2017.
It is our intention to help every applicant find his or her way to work. For many, the CEO for One Month program is their first introduction to Adecco and the staffing industry. They soon learn about the resources we offer for people to improve their skills and become more employable.
When Ed was asked about his greatest learning, it came down to "the people." Recruiting is all about fostering relationships with people—the candidates looking for work, the clients looking to staff their business with top-tier talent, and of course, the colleagues we work alongside who demonstrate their passion every day.
Also on the live panel was The Adecco Group Chief HR Officer Shanthi Flynn who helped us celebrate our designation as one of the top Great Place to Work employers in the world. We are able to receive such an acknowledgement because our people share their passion externally. Where there is passion, there is more than just a job; there is a gateway to terrific opportunities.
My colleague John Marshall, who leads professional staffing in my same region, spoke to how we can stay ahead of the competition. We have been empowering and structuring our teams to focus on specific segments of the business. We are in the process of equipping them with the technology to better assess candidate talent to provide personalized support for clients.
Technological improvements in process have made us more accurate and efficient through better candidate engagement and assignment matching. By utilizing artificial intelligence to pair candidate talent with client needs, we are able to automate processes, enabling our colleagues to offer a more hands-on approach with job seekers and client companies.
I want to elevate our ability to service clients that expect so much from us. Technology enhances human beings with "super powers" that can improve relationships and accelerate our business while providing our team more ability to service clients and candidates. Adecco will continue to offer more to clients and candidates with emerging technologies, and our business is structured to meet the needs of this changing labor market.
There is a lot of impressive technology we are leveraging more and more, but in the end it is about the people. All of our innovation and transformation makes Adecco a great place to work for our people.