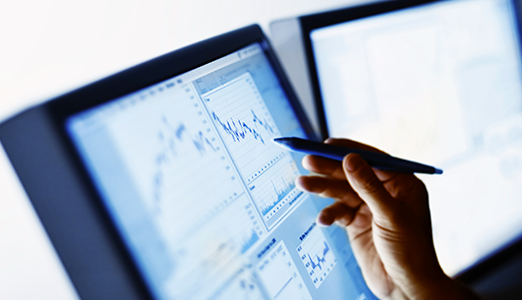 Predictive analytics is a trendy term these days; however, it is not necessarily new. Consider, for instance, your local meteorologist who makes predictions for future weather patterns. What are those predictions based on? Data. That same premise applies in a wide range of other industries, including staffing. In our industry, predictive analytics is evolving fast, and it is imperative that we adapt equally as fast.
When it comes to workforces, predictive analytics can provide a glimpse of the short- and long-term future. The right data can help you determine the following:
If a job candidate is a good fit for a position
If an employee is likely to look for another job
If an employee is a good option for a promotion
How much contingent labor you will need
The amount of turnover you can expect based on pay
There are two key "must haves" for organizations interested in using predictive analytics for workforce management: access to quality data and confidence that the data is predictive (or correlated with). Fortunately, HR is in a relatively good position here. Most HR departments have been capturing employee data for many years—data such as demographic information, payroll information, benefits information and more. This is a critical starting point. From here, company leaders can potentially know what is happening and why it is happening.
If we can identify why things happen—and potentially even recognize patterns—we can predict some of the future and make necessary business adjustments. For example, here at Adecco USA, we analyze economic factors and historical figures such as headcount and revenue to predict the timing and amount of clients' contingent labor. That way, efforts that accompany recruiting, hiring and training can be optimized. Ultimately, this ensures efficiency and prevents risks. We also study wages and turnover so that clients know what to pay associates (both permanent and temporary) in order to maximize retention and reduce costs, now, and in the future.
One potential issue with predictive analytics is this: Despite having data available, HR departments are often hampered in their movement toward predictive analysis by a dearth of digital knowledge among existing staff and limited, or no, plans to help staff attain that knowledge. According to the 2017 Deloitte Global Human Capital Trends survey of more than 10,000 business and HR leaders, only 5% have strong digital leadership development programs, and 65% have no significant program to drive digital leadership skills. The good news is that organizations like Adecco USA are stepping forward to provide the knowledge and assistance needed for companies to leverage data to make critical HR and labor decisions.
Although big data can be intimidating and time consuming, there is a clear journey to take. It begins with developing a list of exactly what you want to know. It continues with accessing data and being confident that it is predictive. And it concludes with anticipating the future and increasing efficiencies and productivity in your business.