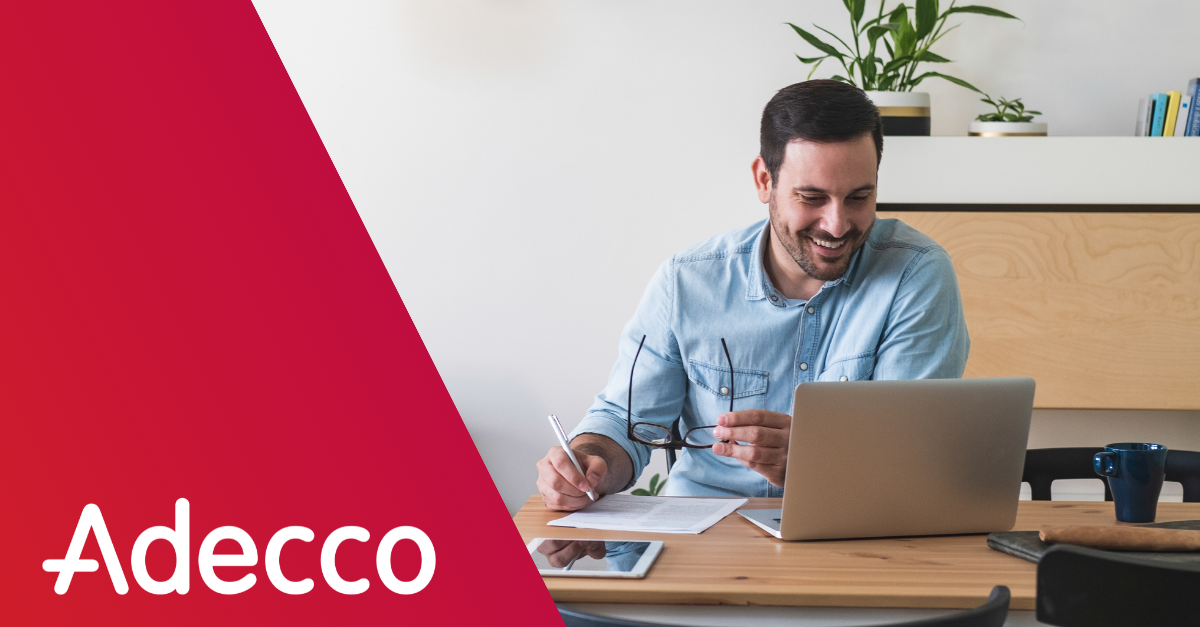 Wow your new recruits with a thoughtfully structured remote onboarding program that sets them up for success. Read on to learn how to make your new hires feel welcomed, empowered, and included right from the very start – even when you can't do it in person.
Why is remote onboarding important?
Great onboarding should be a key part of every company's employer branding, retention, and strategic recruitment strategies. Successful remote onboarding can turbo-charge employee engagement right from the get-go, help new staff be productive more quickly, and minimize the risk of employee churn. With a growing number of Delta variant COVID-19 cases across the country, it has never been more important for employers to reimagine onboarding programs for the virtual or hybrid future.
What does great remote onboarding look like?
Remote onboarding is about making your new hire feel informed, connected, and cared for while giving them the tools and support they need to do their job. Getting it right is a team effort, with a structured strategy for HR, IT, line managers, and team members working seamlessly to deliver a great experience.
Start early
A good onboarding process starts well before the first day. This is especially true in today's compressed labor market, where an oversupply of jobs means candidates are increasingly ghosting employers. Why not let them know you can't wait to have them by sending a branded goodie bag before their first day? And have your CEO, department head, or your new start's immediate team record a video message that makes them feel a part of things from the get-go. New hires starting remotely will be missing out on all those off-the-cuff interactions and in-person lunches that usually help break the ice. You'll need to get creative and leverage technology to simulate in-person experiences if you're to set the right tone for your distributed team to hit it off from the start.
Keep it human
All too often, onboarding programs – whether remote or in-person – focus on ramping people up to start delivering, rather than making them feel like a valued new team member. What workplace communities do you have that might interest them? Perhaps a sports club, a women's chapter, or an ally network for LGBTQ+ employees or people of color? Make it clear that your workplace is somewhere they can be themselves. Be careful to acknowledge that some workers, like parents or people in different time zones, might face additional hurdles around remote working. Like most aspects of finding, recruiting, and retaining employees, a great onboarding program starts with getting to know America's workers.
Make 'Day 1' matter
Ensure that the all-important first day is well-structured, with video conferences scheduled to get to know their manager and new team. A virtual tour of head office, introducing the people they'll be working with, can help too. Include space for informal, more personal chat, while ensuring that expectations are clear around their job role, working hours, and managing their workload. At the same time, it's important not to overwhelm them. New hires can quickly feel lost because they're uncomfortable about bombarding their manager with questions while they're trying to create a good impression. It's a good idea to assign a 'buddy' who can help with the practical realities, which can be hard to grasp remotely. At the end of the first day, check in on how they're doing.
Get the technology right
This one should be obvious, but it's hard to overstate the importance of making sure new hires have the right tech, and are set up with all the software, access rights, and accessories they need. Send out equipment, including detailed how-to-guides, early (remember that deliveries can take longer during the pandemic). Arrange training for your employees around all the apps and systems your teams use. Pay special attention to employees who may need a bit of extra help – especially those who may have been left out of the workforce during the pandemic. As many as 25% of US workers will be using collaboration tools for the first time. Don't let technology slow them down in contributing their unique strengths.
Up the communication ante
Don't assume that the communication cadence you designed for in-person onboarding will work virtually. Remote new hires will miss out on so many informal conversations and observations around the office that would have helped them feel their way in those vital first few weeks. You'll need to communicate more regularly, at carefully planned out milestones, and on a spontaneous, ongoing basis. This way, your new hire will have the interaction they need to keep from blowing off course. Encourage distributed communication by asking other team members to include your new hire in virtual coffee breaks, lunches, or even after-work drinks.
Remote onboarding can be tricky, but with the right strategy and great teamwork you can create an outstanding experience for your new recruits. Learn more about the new era of work from our new global research study, Resetting Normal.
Learn more about managing your remote workforce, from keeping your employees engaged to supporting younger employees who may be struggling to start their careers remotely. And you can find more top tips on retaining top talent with our 6 Retention Strategies.
взять займ новая мфо без проверок