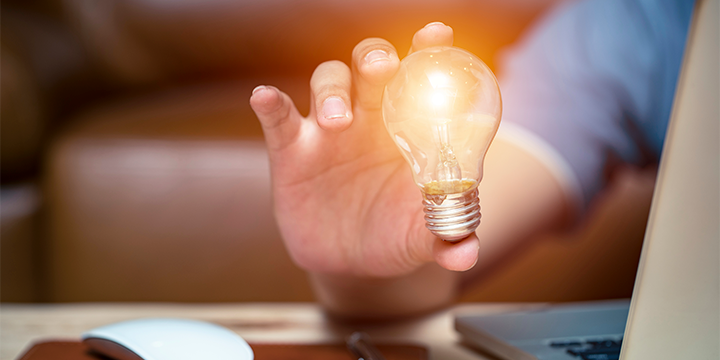 Ready to save your company money? Of course you are.
Like a hawk, you watch your business's sales performance and marketing effectiveness. But do you watch your HR, IT and finance teams just as closely? Few business owners do, and they're losing money because of it. Don't be one of them!
Fact is, HR, IT and finance might not generate revenue, but they certainly affect your bottom line. Lack of oversight on processes like hiring, benefits administration and technology management are common sources of rampant, uncontrolled spending.
Get control with these five tips:
1. Re-evaluate your human capital strategy.
People. They're your company's biggest asset, but they may also be your biggest source of unnecessary spending. Let us explain.
One of the biggest culprits is the hiring process. According to a study by the Center for American Progress, the additional cost of replacing a single hire earning $75,000 or less is a staggering 20% of their annual salary. Yikes!
This amount includes the often-overlooked costs of hiring, training and ramp-up time. It does not, however, include the cost of management and benefits administration. These add up quickly, like speed-of-light quickly… especially if you use contingent labor, a.k.a. temp workers.
One of the easiest ways to lower your human capital spend is to adopt a workforce solutions program like Adecco's Master Vendor Program (MVP). Solutions like MVP work with your business, alleviating much of the costly time and effort that goes into hiring, training and administering benefits for your workforce. You basically hand off those items. Any program like this should be a true partnership, so don't rush into choosing your partner.
2. Review cost management policies with your staff.
Your business probably has a number of cost-management policies in place, but let's be honest. Do your employees actually follow them? Do they even know about them? If not, don't sweat it; just meet with your managers and consider holding small team meetings to review policies like overtime, utility usage, and travel and expense. And do it soon!
Better policy education and compliance will not only reduce your overall spend, but you'll also save on the time and manpower that finance and HR devotes to processing expense reports. Talk about a win-win.
3. Examine how tech is impacting your workforce.
Whether you're in an office, a manufacturing facility, a fulfillment center or out in the field, you and your workforce are surrounded by technology—lots of it. We sort of depend on it nowadays.
So, work with your IT and management teams to get a handle on any inefficiencies or gaps in your company's current technology. You may discover that your employees aren't using the fancy CRM system you invested in because it doesn't suit their day-to-day needs. Likewise, you might turn up software licenses you're paying for but not using at all. Or even paying fees to vendors that you never use. We're not trying to scare you, but we see this every day.
4. Get help with billing and reporting.
MVP, or a similar type of program, can reduce your spending on the personnel resources needed for billing and reporting. It can also help you find additional savings through top-shelf accounting support.
Imagine consolidated invoicing on a single billing cycle, not having to worry about payroll processing, detailed financial reporting and much more. Great, right? Now imagine having an extension of your HR department helping with whatever you need, easing your operational burdens. Even better.
5. Better manage your cyclical staffing needs.
If your business uses seasonal employees or temps for any reason at all, you're losing money by launching the hiring and training process over and over and over. Instead, consider a contingent labor strategy—a real, long-term plan.
The right workforce solution provider can save your business money by handling the hiring and onboarding processes, as well as the day-to-day management, billing, documentation and payroll responsibilities. Not only does this save you money, it saves you time, freeing you up to do so much more.
Ready to take action? Ready to start saving lots of money? Contact us for help.