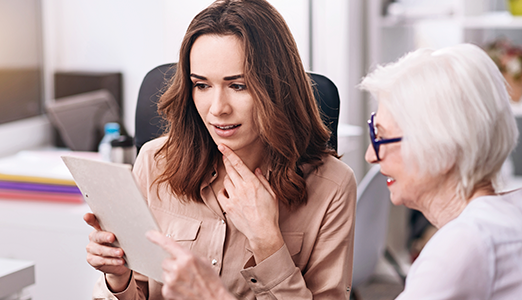 Employers have been talking about the skills gap—a lack of essential work skills and abilities in the workforce—for a few years now. As younger generations entered the workforce in droves, many analysts placed the blame for the gap on deficiencies in our educational systems. Some employers said that their current workforces were having trouble keeping up with the pace of innovation. Others said that the gap was even wider when it came to soft skills.
Now, suddenly, some of these same employers seem to think the skills gap is closing.
Recently, we here at Adecco partnered with Aberdeen to conduct a survey of over 500 C-Suite executives. 56% said they think the skills gap is real, which is down significantly from 80% in last year's survey.
Now, before we get all excited and declare victory over the skills gap, a look at the latest numbers from the Bureau of Labor Statistics (BLS) shows that there are 5.7 million job openings in the U.S.
That number is significant in that it indicates many employers still can't seem to find the skilled workers they need—and is probably the reason that the 56% majority of executives we surveyed still believe the skills gap is real.
However, in that same BLS report, you can see:
2.4 million net employment gain year-over-year
2.2% "quit rate"
This shows that hiring is steadily increasing and workers are becoming more confident that they can leave their current jobs to find something better.
So, why did 80% of C-Suite executives think the skills gap was real last year, but only 56% this year?
We think there are several reasons for the year-over-year decline, but they all basically come down to one simple principle: employers aren't expecting someone else to fix the skills gap for them; they're taking matters into their own hands.
Hiring managers are taking a more balanced approach
47% of the companies we surveyed said that, when considering a candidate's hard and soft skills, they don't prioritize one over another. This is a change from only a year ago when our survey showed that employers were placing a greater emphasis on soft skills. In this candidate-driven market, it seems that employers are looking for—and finding—more well rounded workers.
Employers are educating employees on the job
Forward-thinking employers—especially those in the manufacturing sector where the skills gap seems to be most prominent—have been embracing apprenticeship and work-based learning programs as a means to hire workers with basic skills and shape them into the skilled employees they need.
Top companies are improving their onboarding processes
93% of the "Best-in-Class" companies in our survey (those who scored in the top 20% on certain KPIs) reported that they now can get their new employees fully productive in 6 weeks or less.
While the skills gap may still be very real to a majority of employers, that majority seems to be dwindling as many companies are taking steps to close it. And, as the market for top talent continues to get tighter and more competitive, companies will have to be more creative with their onboarding and work-based training programs—if they can't find the employees with the skills they need, they'll have to develop them.