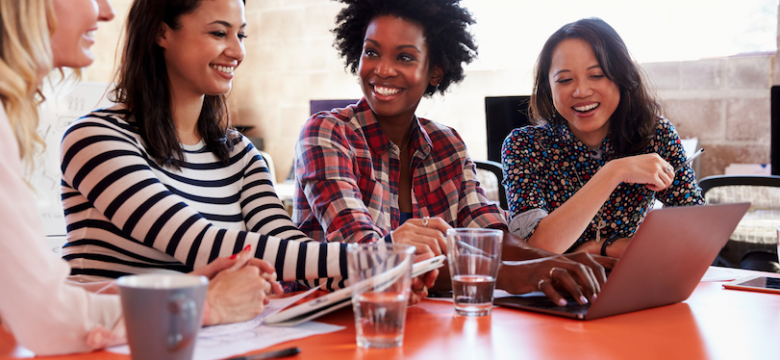 Well that was awkward…
That common catchphrase is usually good for a laugh, but it's not so funny when muttered in the workplace.
Why are Soft Skills Important
The inability to effectively interact with others is one of the most obvious examples of the increasing lack of employee "soft skills" that are essential to landing – and keeping – a good job. In fact, according to a recent survey by PayScale of hiring managers and their thoughts on the graduating workforce, 60 percent think critical thinking/problem solving is the most commonly lacking soft skill, followed by communication at 46 percent.
This discrepancy of skills is often referred to as the skills gap. While technical capabilities and skills are critical to getting an interview and ultimately succeeding, in most roles, soft skills are the catalyst that can help you land the position – and keep you on the fast track to success.
Top Soft Skills for Employment
If you're looking for a new job or promotion, here are some key soft skills to improve in the year ahead.
Communication
Communication is key, no matter what line of work you are in. As workplaces become more connected with an increased focus on collaboration and social tools, being able to communicate effectively is more important than ever. Strong verbal skills partnered with active listening are vital. Learn to also be aware of non-verbal communication conveyed through body language and facial expressions.
Interpersonal skills
Teamwork is a big buzzword in the workplace as new tools and technology allow for enhanced collaboration. The ability to be a team player, build strong relationships, and effectively manage conflict can be as important to career success as technical skills or work experience. If you're applying for jobs make sure your resume, cover letter and LinkedIn profile highlight your ability to work well with others.
Adaptability
The pace of change has never been faster in business – and employees who become adept at learning new skills and managing change are those who will get ahead. Don't be surprised if your job and responsibilities continue to morph as challenges and priorities change. Instead of complaining that the role "isn't what you signed up for," embrace the change and showcase your ability to adapt to any situation. When it comes to a job interview, make sure you have several ready examples of how you successfully adapted to change while on the job.
Problem solving
For those who want to stand out from the pack, you need to show your ability to solve new challenges and come up with fresh solutions. A key accessory to problem solving is attention to detail, this skill can showcase your mastery of the task at hand. Employees who display a blend of reasoning, creativity, flexibility and a can-do attitude will set themselves apart during the interview – and on the job.
Emotional Intelligence
Emotional intelligence can be hard to quantify, but it is a highly valued skill that relates to your social skills, social awareness and self-management abilities. You can highlight strong emotional intelligence at a job interview by providing examples of how you effectively handled conflict or emotional situations in the past.
Strong work ethic
Effective managers these days don't have time for handholding or micromanaging an employee's every move. Employers are looking for reliable self-starters who can do the job right the first time. Make sure to emphasize examples of your strong work ethic and willingness to take initiative. If a manager senses you are high maintenance, it's a major red flag.
Employers often figure that they can train new employees when it comes to technical skills or company procedures. Yet, they don't have the time, resources, or patience to get employees up to speed when it comes to essential soft skills. By taking the initiative to sharpen your soft skills, you will be setting yourself apart – and setting yourself up for success!
Finding new employment can be a stressful time, but using our resources can give you the confidence and know-how to put your best foot forward. Download our job seeker's guide for even more tips and best practices!