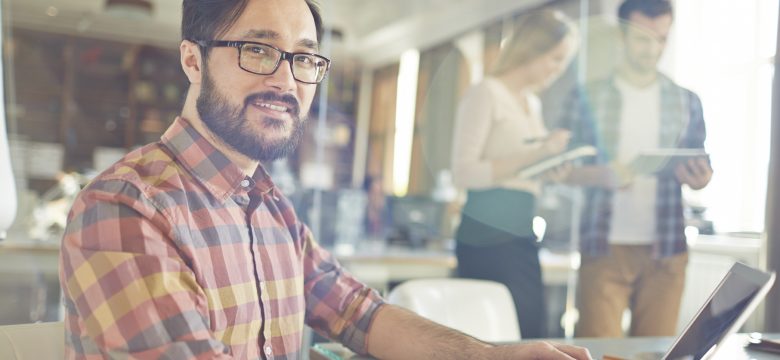 When most people think of major hotspots for tech job growth around the United States, Silicon Valley is one of the first areas that often comes to mind. What you might not expect, however, is that some of the best opportunities for finding great talent and growing your company can lie far outside of the usual prime locations that tend to get the most attention from the tech world. Job growth is high in many cities throughout the Midwest, for example, while unemployment rates in the region are well below the national average at 4.8 percent. As such, it's also becoming an increasingly alluring area for tech companies looking for a change of pace.
Are you eager to find skilled tech candidates to add to your team, relocate your company to a new area, or build a remote team to spearhead a regional expansion? Here's a quick look at why job growth in the Midwest makes it an attractive region for tech expansion as well as several metro areas to consider focusing on.
Why the Midwest?
The evolution of the technology and the Internet is making it easier for tech companies to do business on a global scale from just about anywhere. Being located in the center of all the tech industry hustle is less important than it once was, which is loosening the reigns to give companies more flexibility in where they choose to build a home base.
Several states in the Midwest also sit at the top of the pack for lowest unemployment rates in the country. The national unemployment rate average is at 5.7 percent, and North Dakota, Nebraska, and South Dakota beat this with local state averages of 2.7 percent, 3 percent, and 3.1 percent respectively. This helps drive a healthy, growing economy, and can be a big boon to surrounding businesses.
Other important factors like the average cost of living, opportunities for support from venture capital investors eager to support regional businesses, and access to fresh talent pools can all be beneficial to companies considering a move to the region. A certain measure of local competition is good, though the Midwest is far less densely packed than other regions of the U.S. Proximity to major universities and a slew of strong colleges can also make it easier to find tech savvy job seekers who are looking for nearby opportunities rather than to relocate to either coast.
Midwest Metro Tech Hotspots
Situating your company or satellite office just outside of a major metropolitan area has its advantages, including room for growth and a taste of the slower pace of living you'll find compared to the more intense and heavily developed coastal regions. The major Midwestern cities themselves also present opportunities and advantages to explore, as competition and expansion drives growth in the tech sector.
Chicago and Minneapolis stand out among other popular metropolitan areas that draw the interest of innovative tech businesses. The two cities saw strong representation in Deloitte's 2015 Technology Fast 500 list, which ranks the top fastest growing tech companies in the nation.
In fact, Illinois saw 11 tech companies on the annual list, with seven of the business hailing from Chicago, including companies like GOGO, Rise Interactive, Signal, ContextMedia, and SMS Assist. Minneapolis-based companies SPS Commerce, Code 42, Stratasys Ltd., and JAMF Software made the list of fast-growing Minnesota tech businesses. Those are all alongside a total of 27 companies listed from the Midwest along, and that doesn't include many other tech businesses in the region.
Well-rooted industry anecdotes might peg the coastal area of the U.S. as the go-to destinations for companies seeking to source the top tech talent, but companies willing to think out of the box might find ample opportunities for expansion further inward in the states.